1of38Houston Chronicle illustrationShow MoreShow Less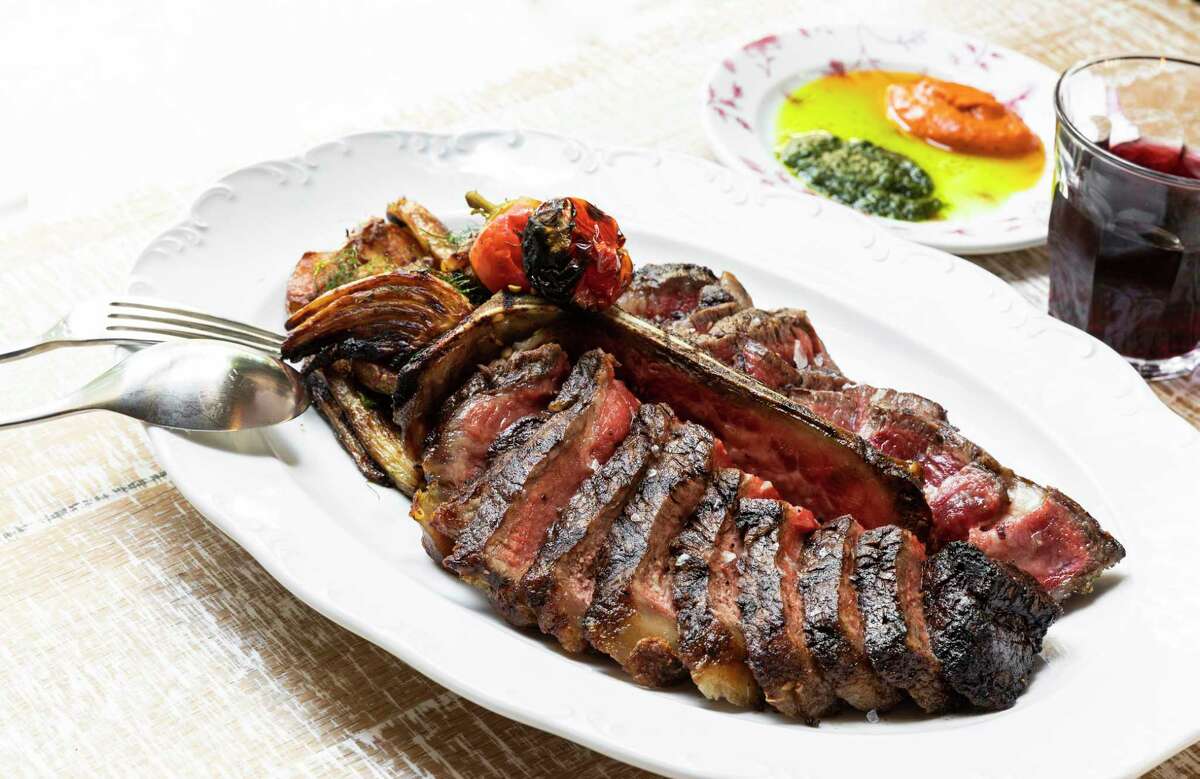 2of38
Rosalie Italian Soul
400 Dallas at C. Baldwin Hotel
Rosalie Italian Soul, situated on the first floor of C. Baldwin Hotel, is from San Francisco-based chef Chris Cosentino. The menu of classic, old school-inspired Italian dishes includes lasagna, manicotti, spaghetti and meatballs, wood-fired pizza, eggplant parmesan, and steak Fiorentina (pictured).
More details >>> Rosalie Italian Soul opens at C. Baldwin Hotel
Julie SoeferShow MoreShow Less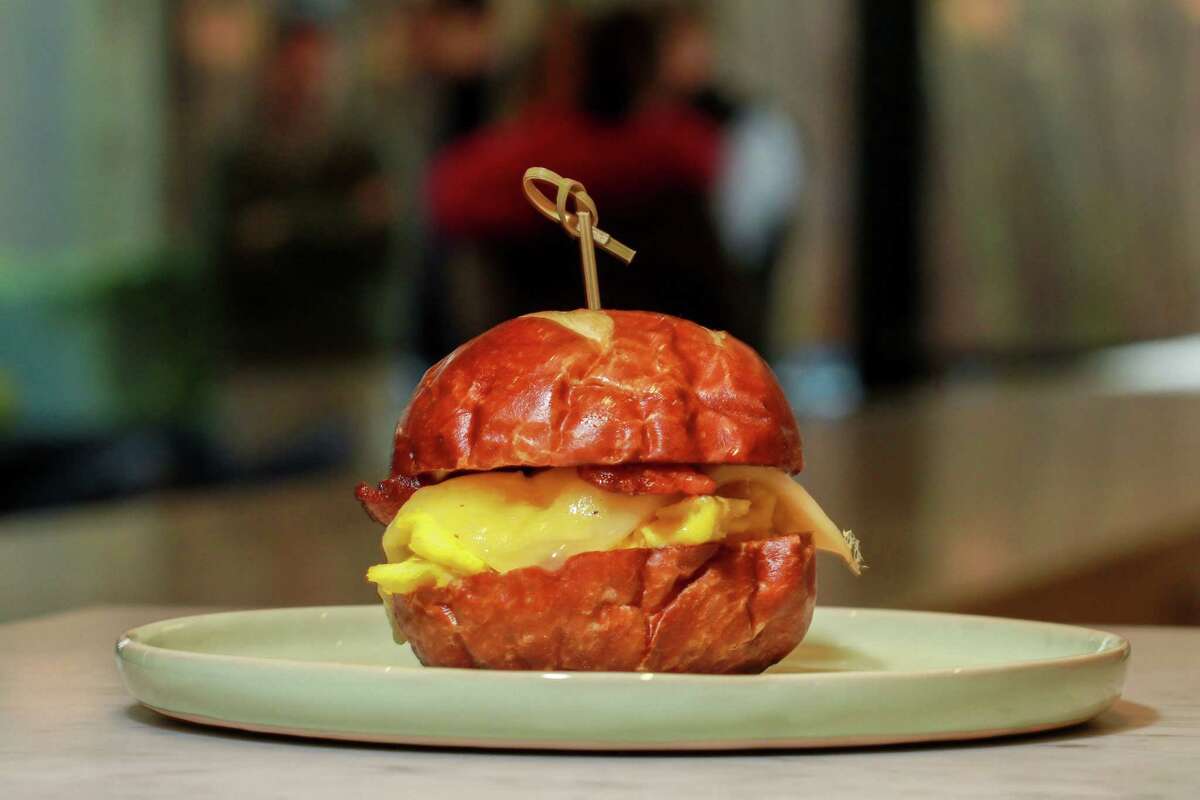 3of38
Adair Downtown
Wells Fargo Plaza at 1000 Louisiana at tunnel level
The casual spot offers breakfast items, from avocado toast to breakfast tacos to steel-cut oats with fresh berries, and lunch fare including bowls (super foods bowl, tuna poke bowl), grilled pesto salmon with cilantro rice and a New York strip steak sandwich on a baguette with peppercorn sauce. After lunch the restaurant offers a bar bites menu to pair with beer, wine, spirits and cocktails.
More details >>> Downtown gets chic new tunnel-level restaurant
Pictured: Breakfast Sandwich at the new Adair Kitchen, opening this week in the downtown tunnels in Houston on January 20, 2020.
Gary Fountain/ContributorShow MoreShow Less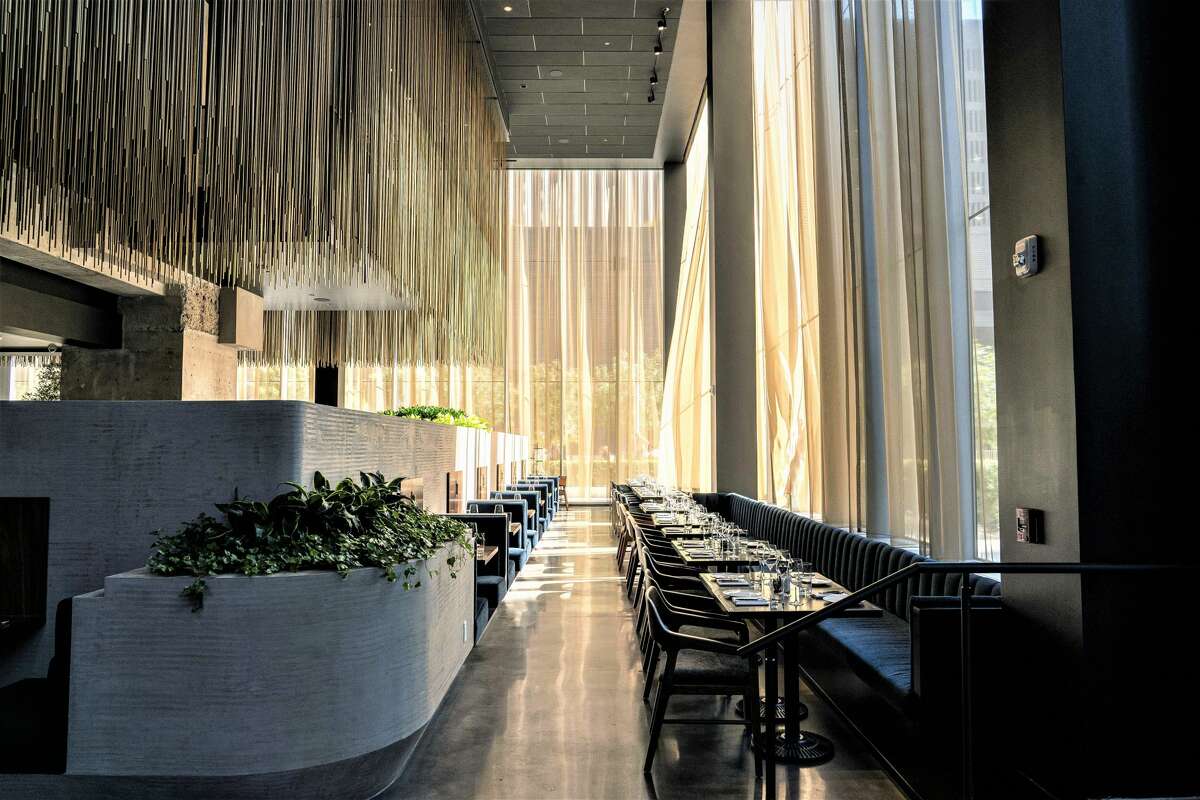 4of38
Guard and Grace
500 Dallas at Allen Center
Chef Troy Guard has created a menu of dishes with international flavors at the Houston outpost of this Denver-based steakhouse. Among them are the dry-aged bone-in New York strip, Szechuan rack of lamb, tuna sashimi with jalapeno, ponzu and black lava salt and $400 Millionaire Fajitas.
More details >>> Guard and Grace steakhouse ready to impress Houston
Public ContentShow MoreShow Less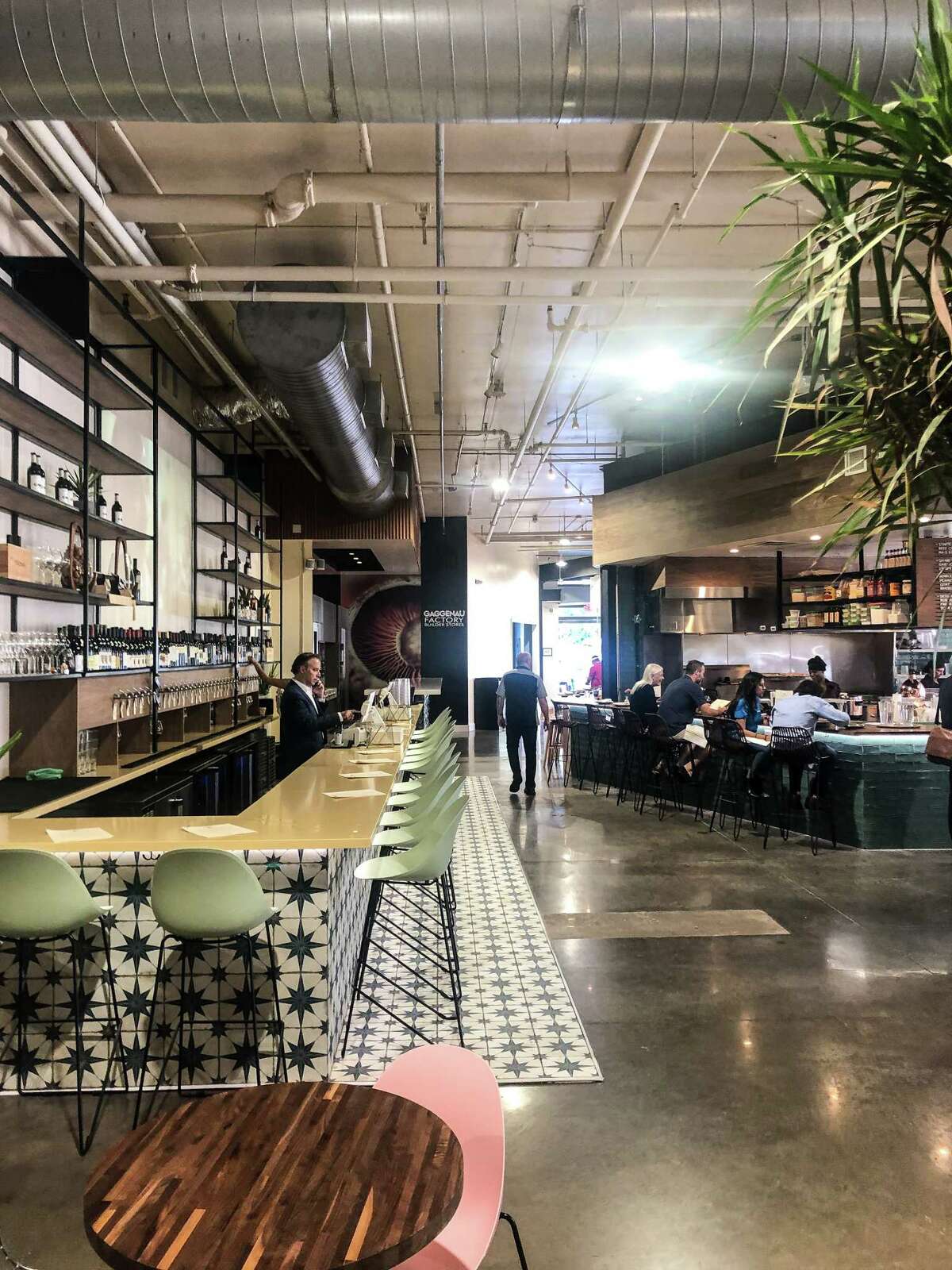 5of38
Bravery Chef Hall
Where: 409 Travis 
This downtown food hall features five chef-led kitchens and three new bars under one roof. The roster includes BOH Pasta, Cherry Block Craft Butcher & Kitchen, Kokoro, The Blind Goat, Atlas Diner, and Secret Garden Bar.
More details >>> Ambitious Bravery Chef Hall opens downtown
J.C. Reid/ContributorShow MoreShow Less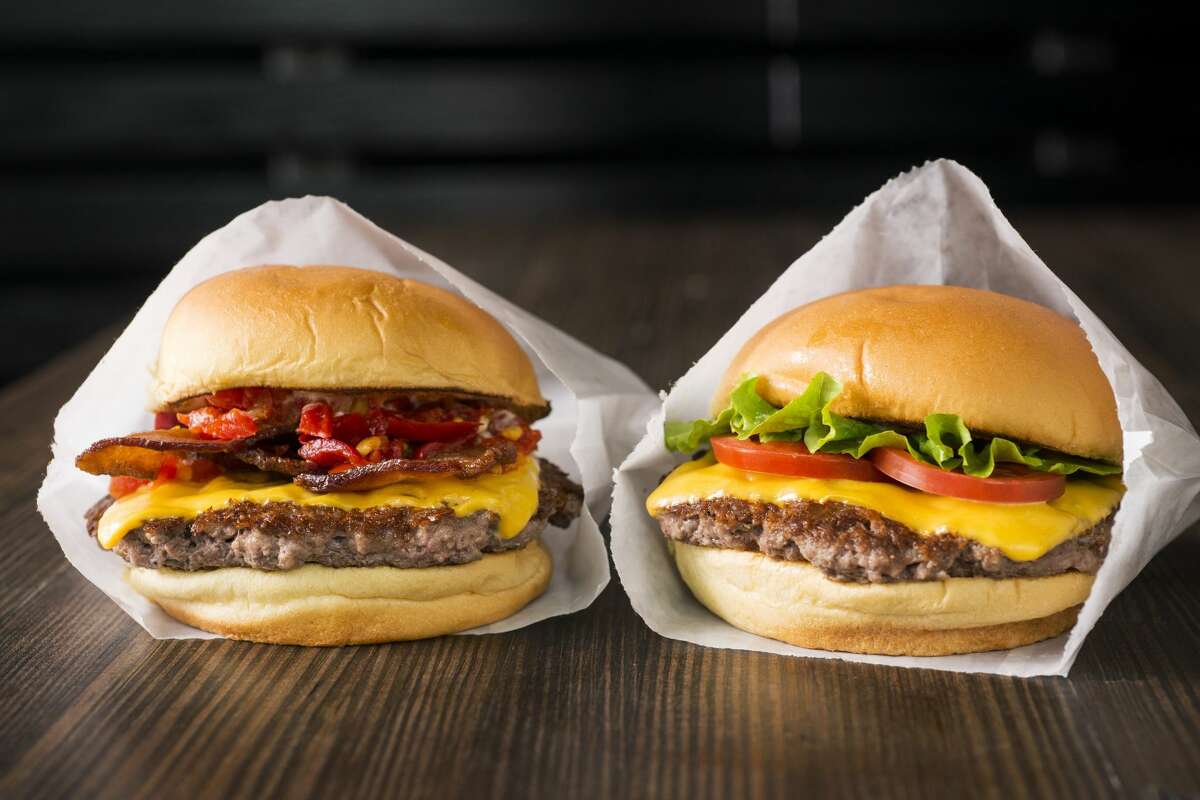 6of38
Shake Shack
Where: 702 Main
Wine and beer, along with Shake Shack's signature gourmet take on fast-food burgers, hot dogs, classic crinkle-cut fries and frozen custard ice creams can be found at the location formerly occupied by Brown Bag Deli.
Evan SungShow MoreShow Less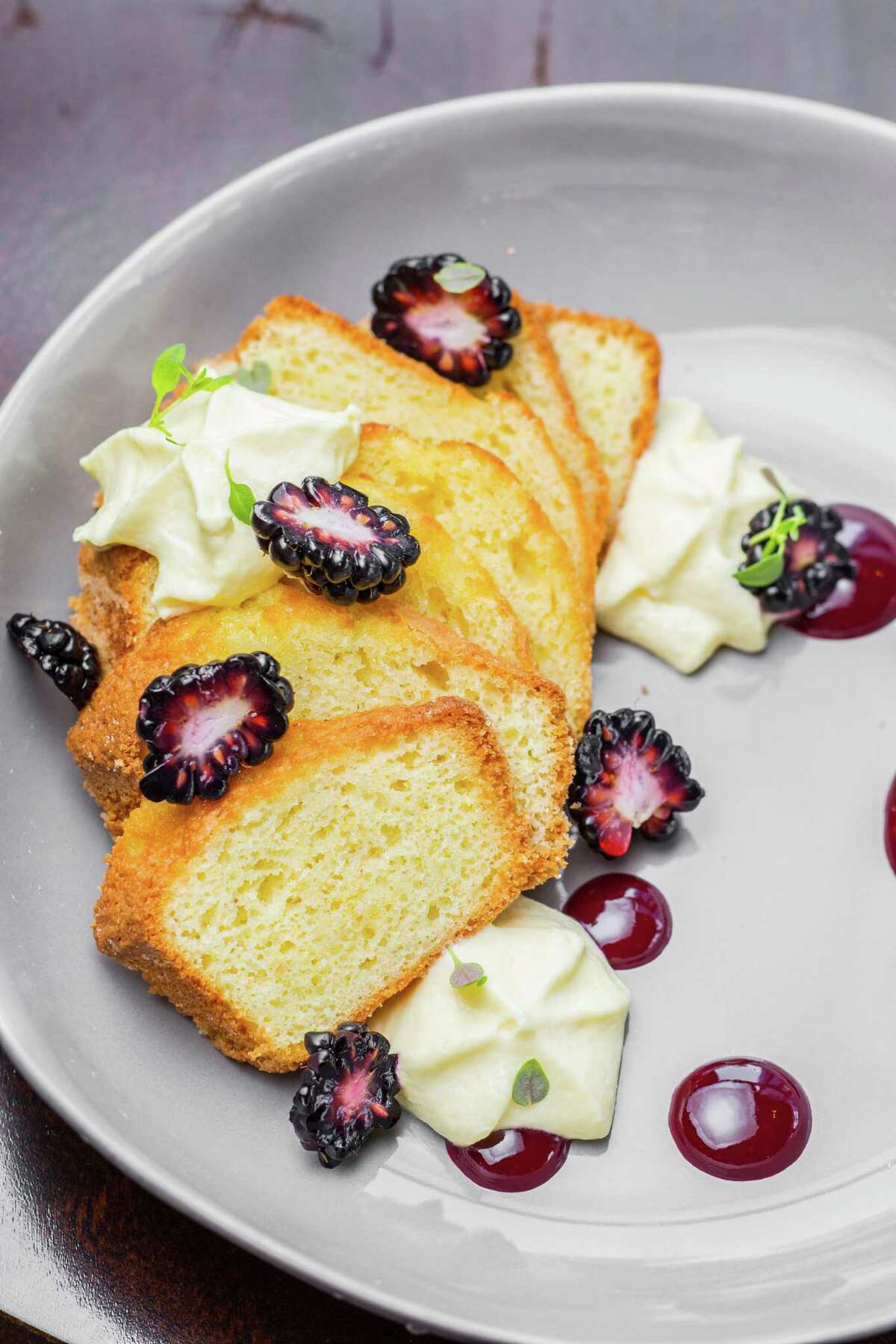 7of38
Kulture
Where: 701 Avenida De Las Americas
From the team behind the Breakfast Klub, this soul-food spot is sure to satisfy a craving for southern cooking.
Nick de la Torre / For the ChronicleShow MoreShow Less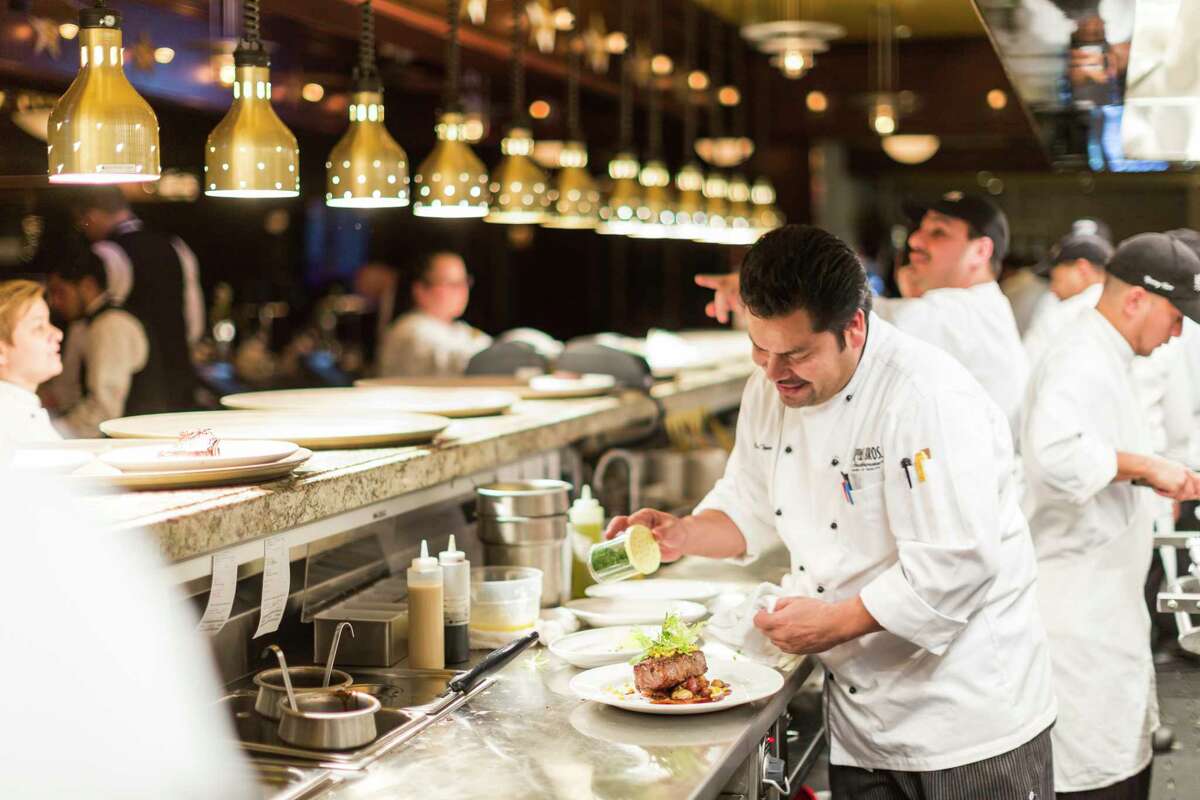 8of38
Pappas Bros. Steakhouse
Where: 1200 McKinney
You don't have to drive to the Galleria area for this famous steakhouse, which offers its own 30-day in-house dry-aged beef.
 Show MoreShow Less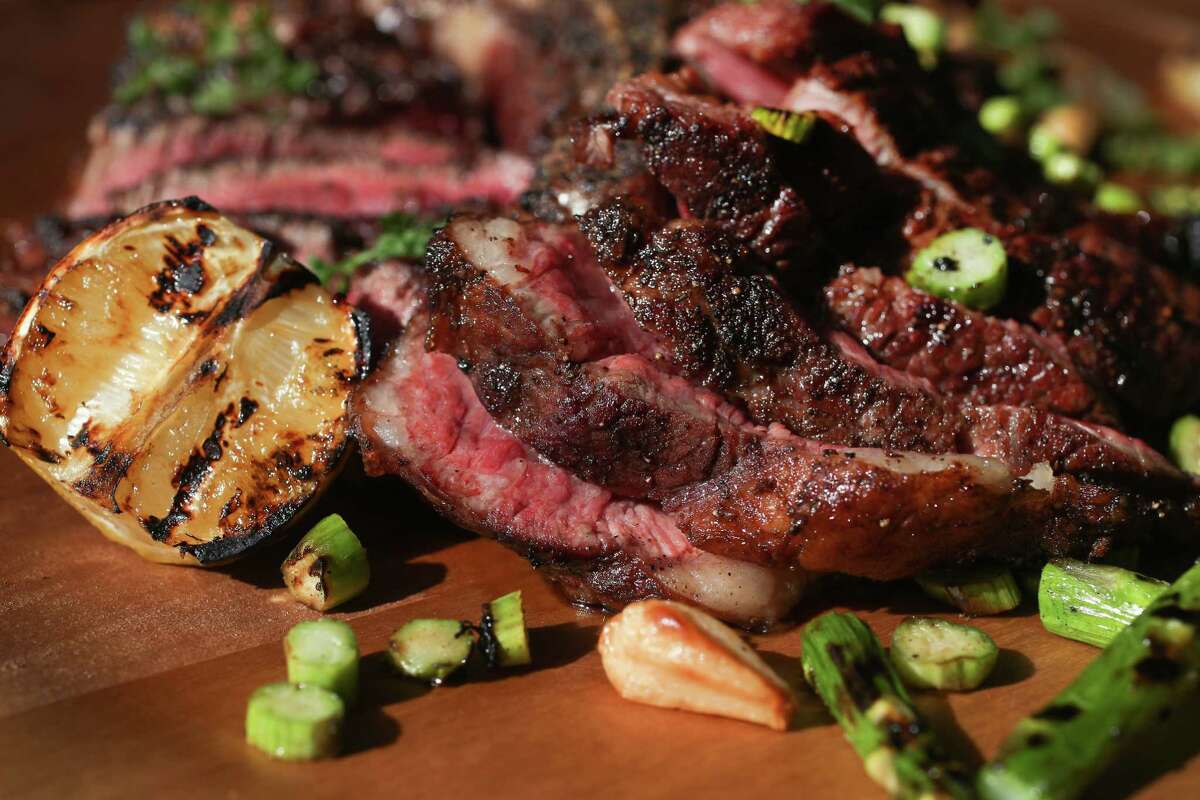 9of38
Potente
Where: 1515 Texas Ave.
Fine dining spot next to sibling establishment Osso & Kristalla.
Steve Gonzales/StaffShow MoreShow Less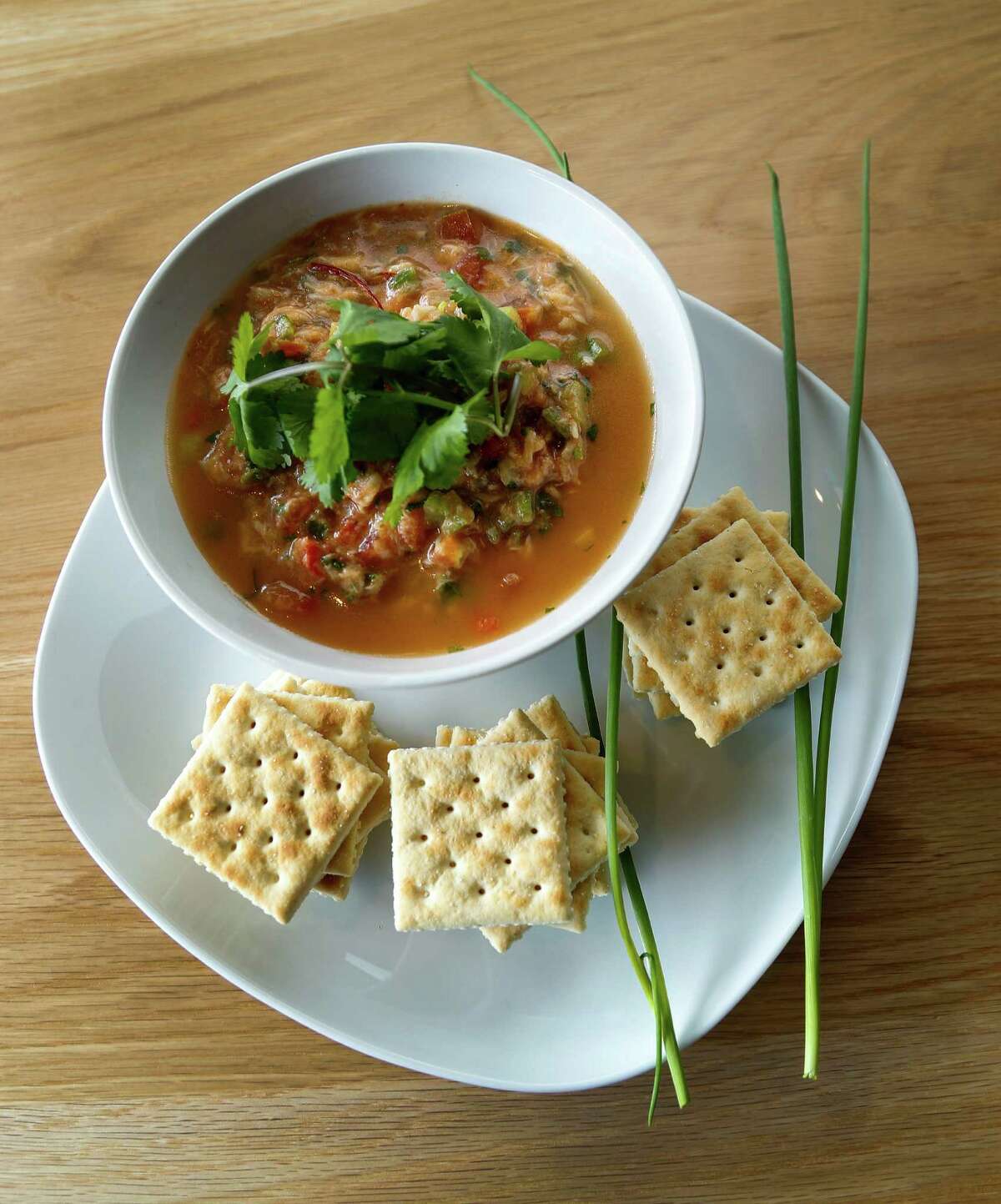 10of38
Local Foods
Where: 420 Main
This two-story outpost offers light, healthy lunches for downtown's bustling crowds.
Karen Warren/Staff PhotographerShow MoreShow Less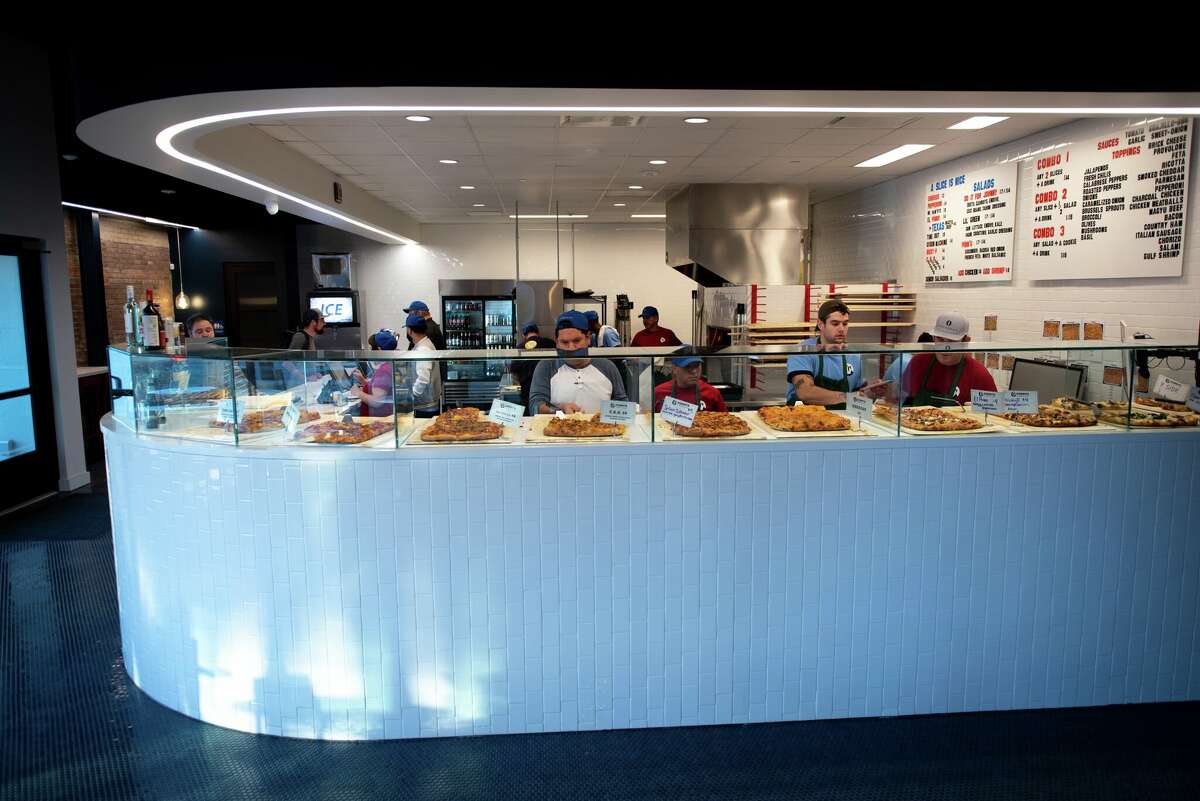 11of38
Vinny's (East End)
Where: 1201 St. Emanuel
Craft cocktail bar situated immediately next to sibling establishments Miss Carousel and Indianola.
Carla GomezShow MoreShow Less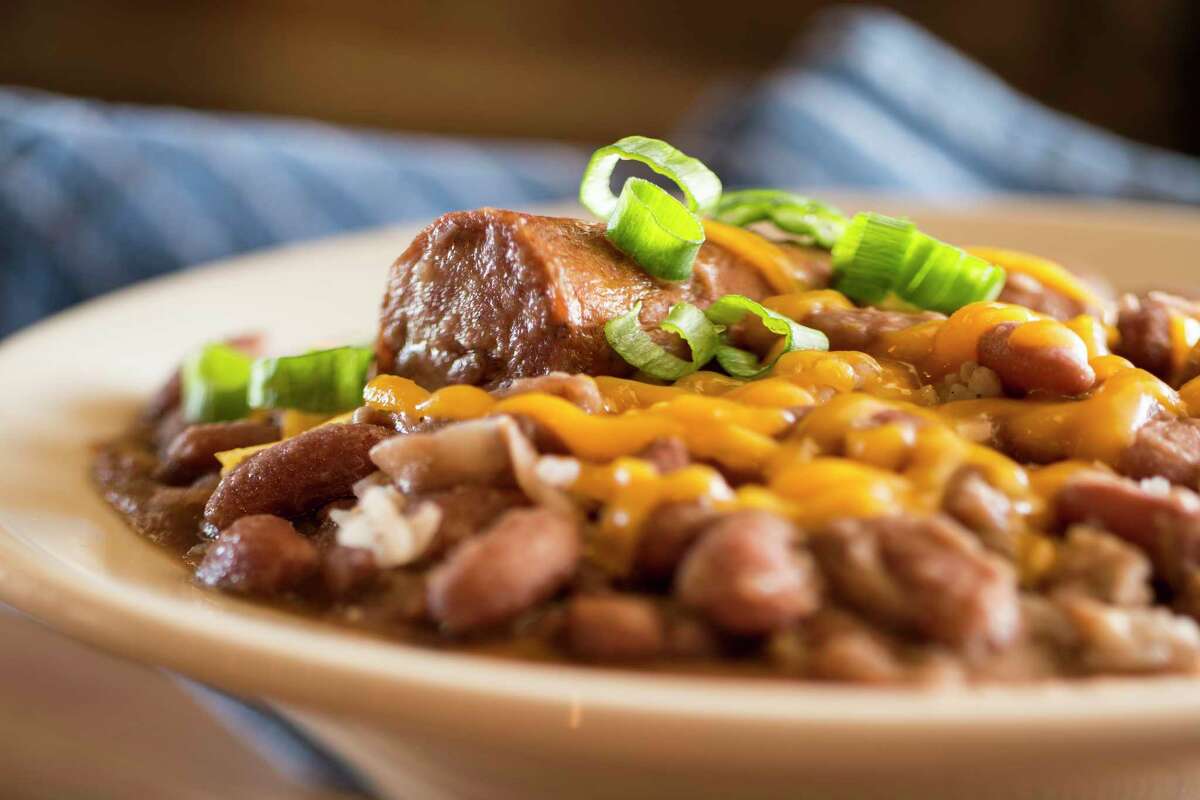 12of38
Treebeards
Where: 315 Travis
Red beans and rice never tasted so good. Head to this Cajun favorite for great gumbo and other Creole cooking.
TreebeardsShow MoreShow Less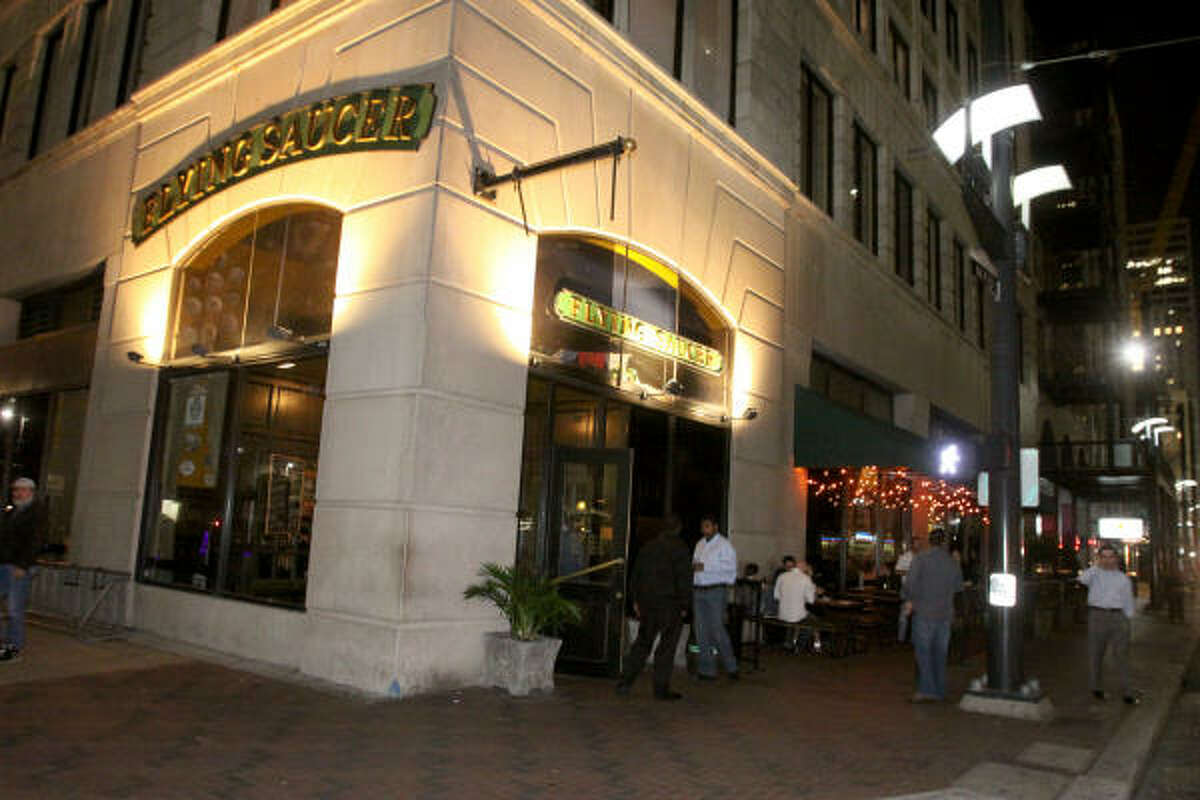 13of38
Flying Saucer Draught Emporium 
Where: 705 Main St. 
It's a chain, but it carries some of the city's best locally brewed beer.
Bill Olive/Para La VozShow MoreShow Less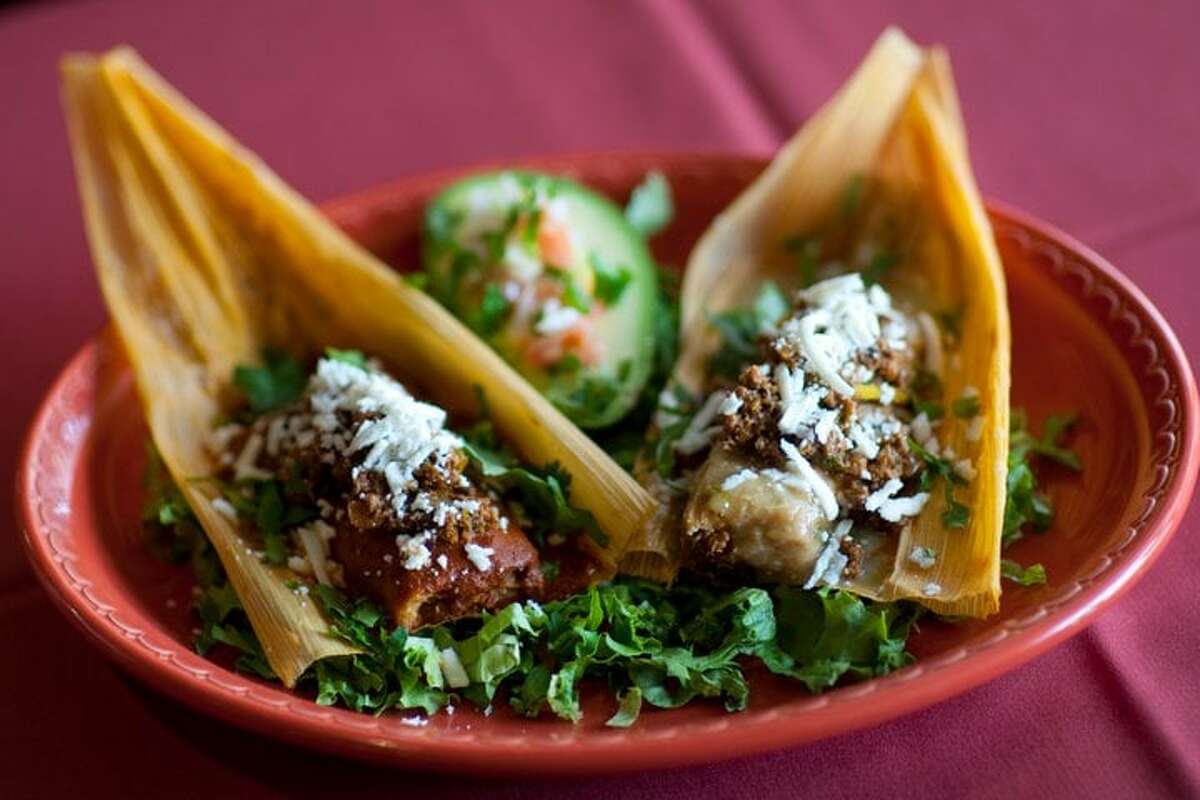 14of38
Irma's Southwest Grill 
Where: 1475 Texas Ave.
This longtime downtown Houston restaurant often goes unnoticed but has been maintaining its Tex-Mex cred for decades now.
CourtesyShow MoreShow Less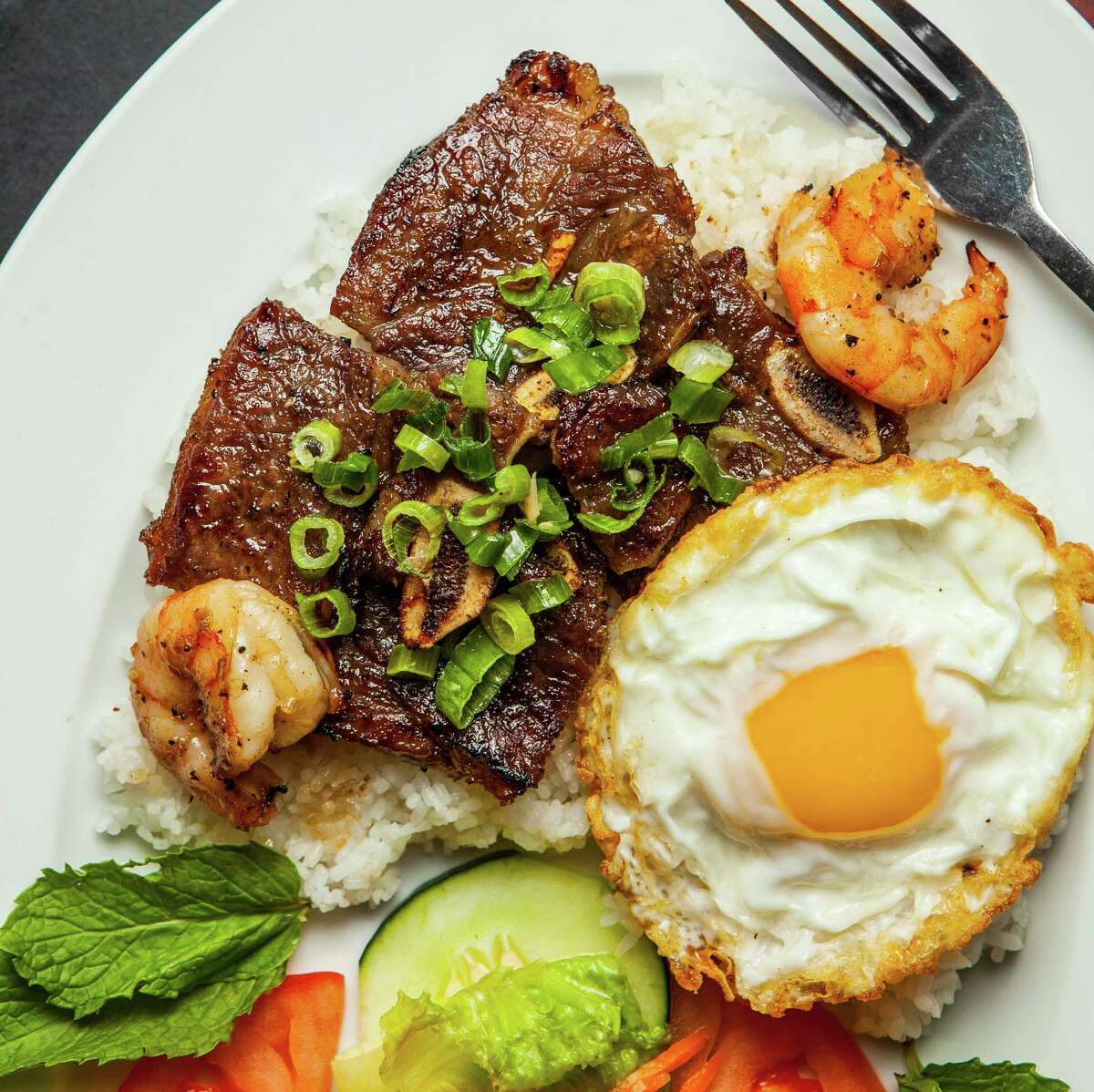 15of38
Huynh Restaurant
Where: 912 St. Emanuel
It's been around for a while because it's a consistently great, authentic Vietnamese restaurant conveniently downtown.
Nick de la TorreShow MoreShow Less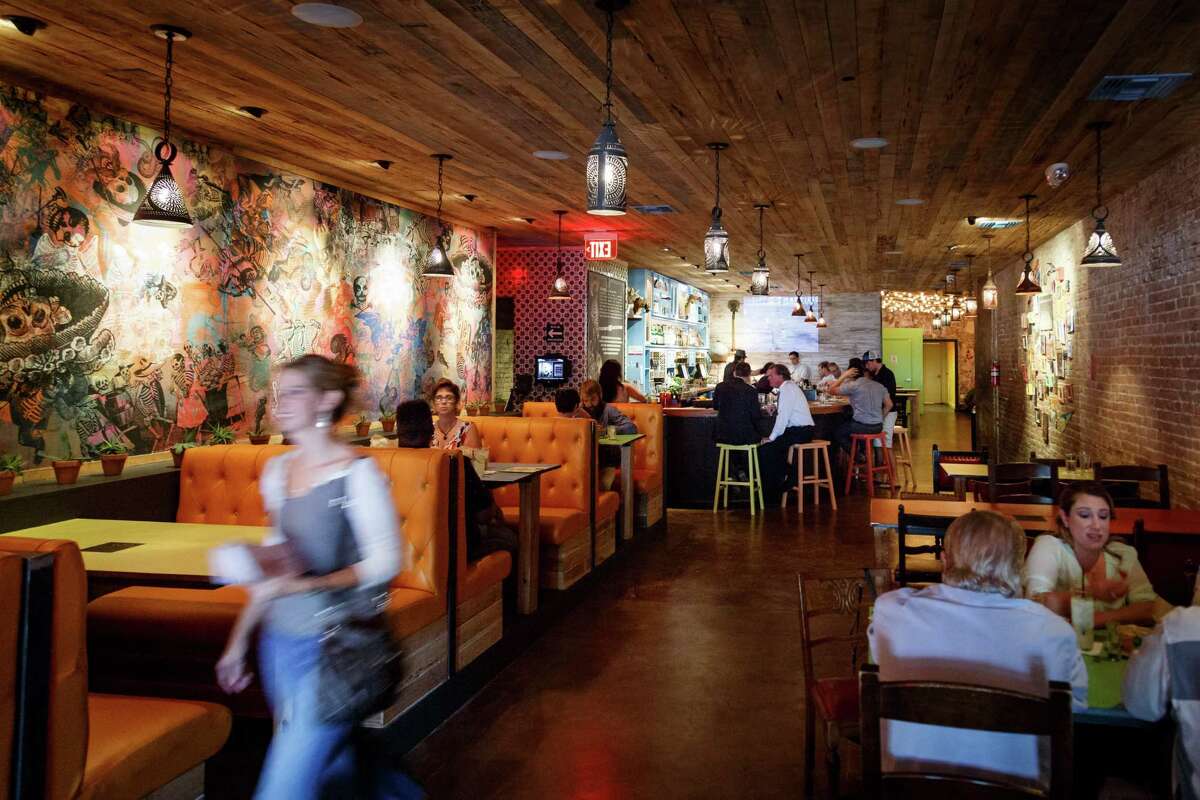 16of38
The Pastry War
Where: 310 Main St. 
Score Mexican snacks with your craft margaritas.
Michael Paulsen/StaffShow MoreShow Less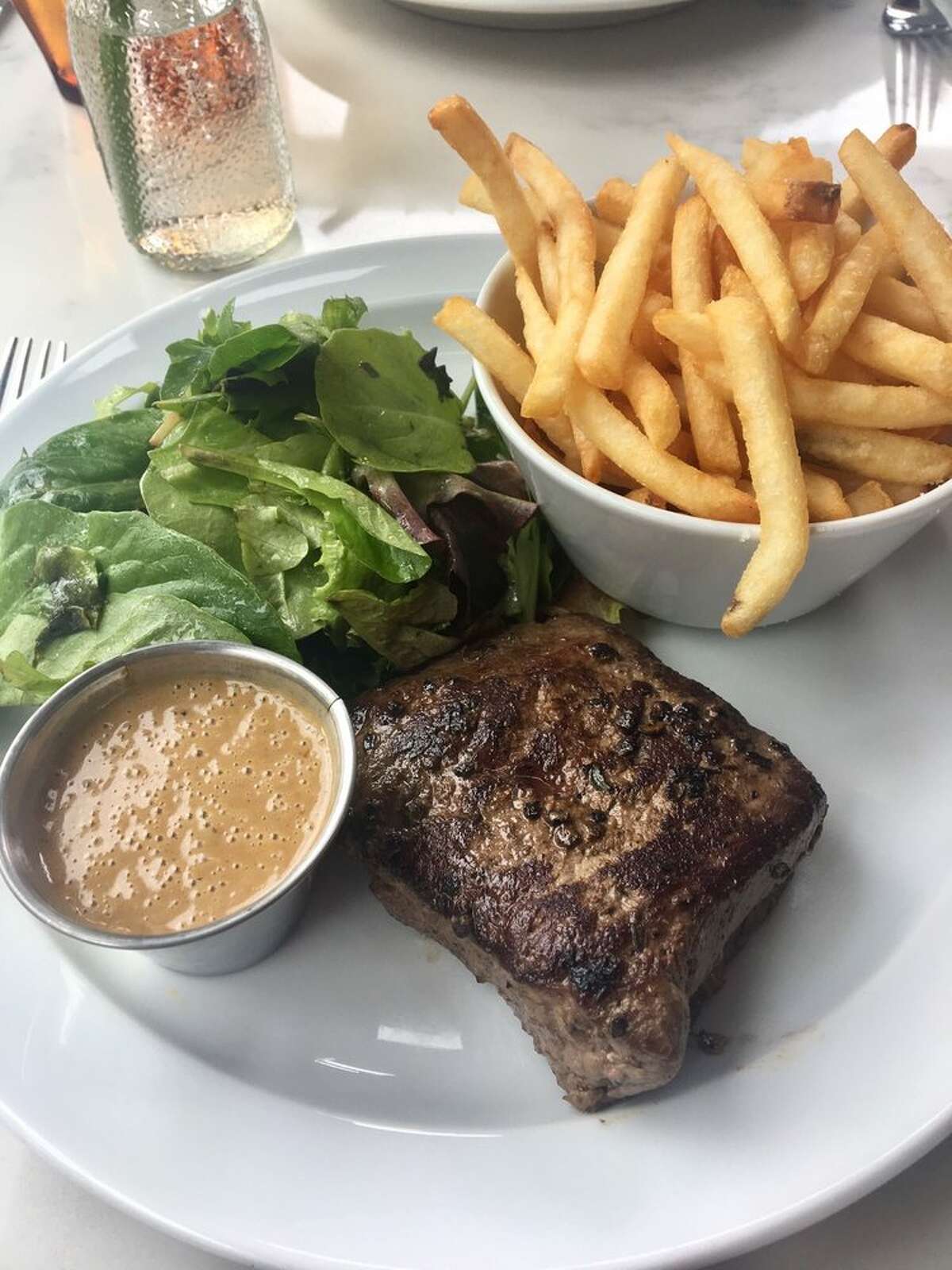 17of38
Brasserie du Parc
Where: 1440 Lamar
Down-to-earth French fare in the middle of Houston.
YelpShow MoreShow Less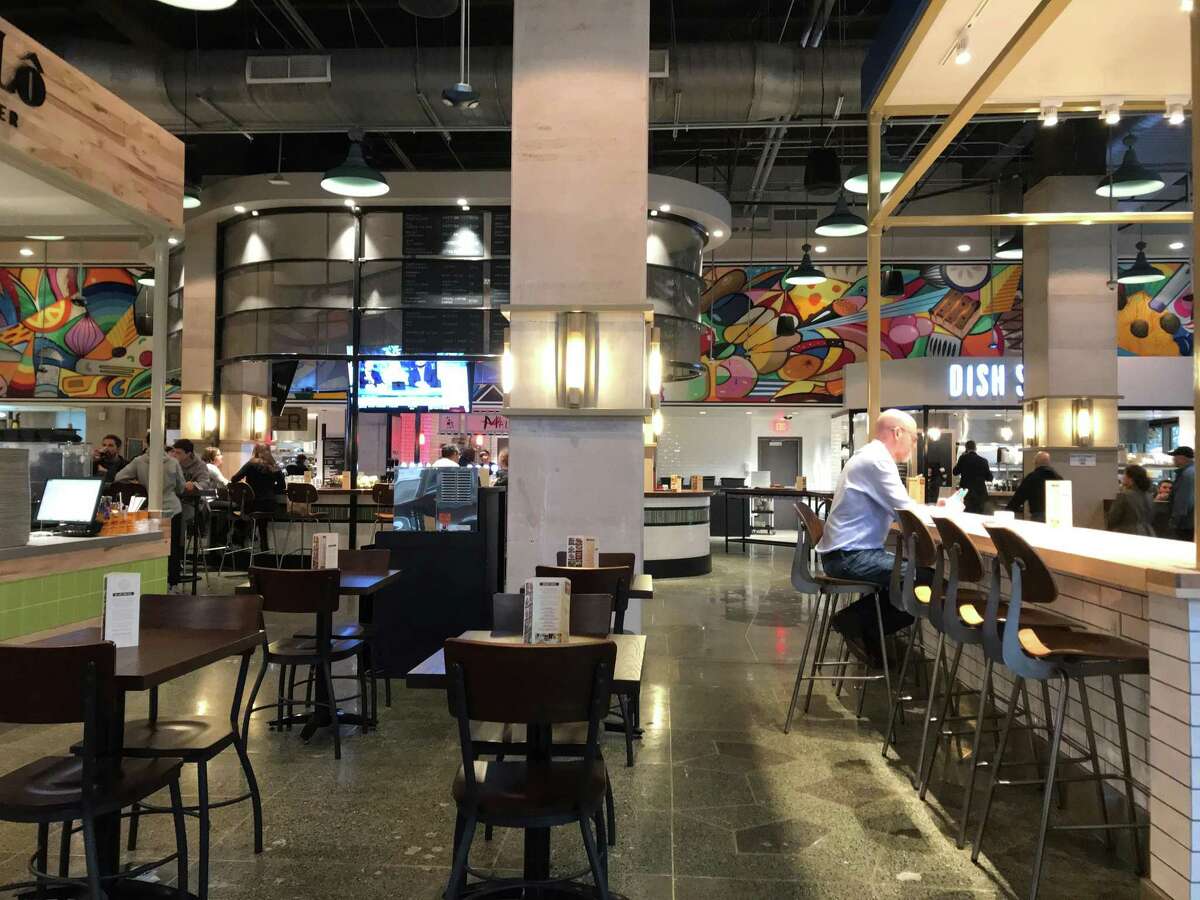 18of38
Finn Hall
Where: 712 Main
This 20,000-square-foot food hall includes a craft beer pour spot as well as various restaurants, including Craft Burger, Mala Sichuan, Dish Society, Amaya Coffee, etc.
Alison Cook / StaffShow MoreShow Less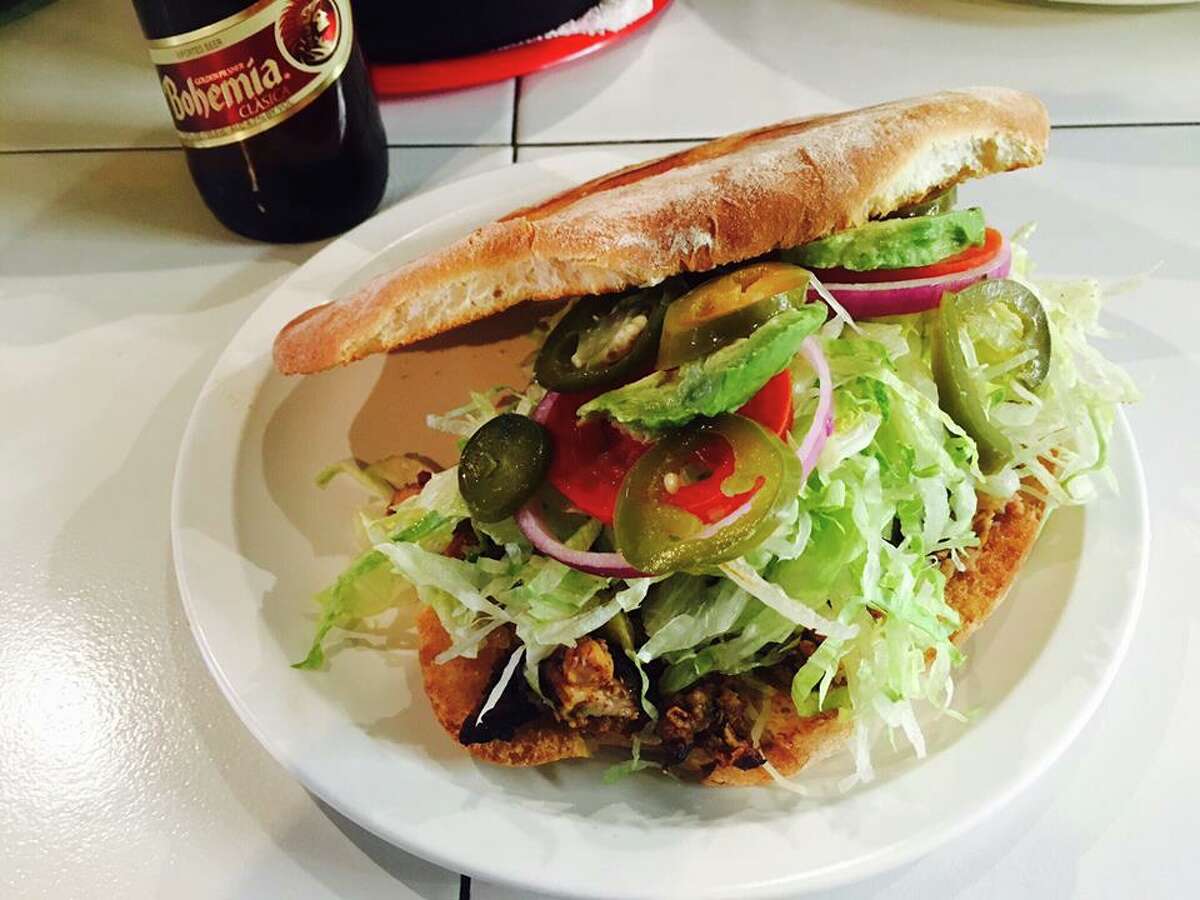 19of38
La Calle Tacos & Tortas 
Where: 909 Franklin
Mexican street food conveniently in downtown Houston, a refuge for late-night partiers in search of tacos.
Yelp HoustonShow MoreShow Less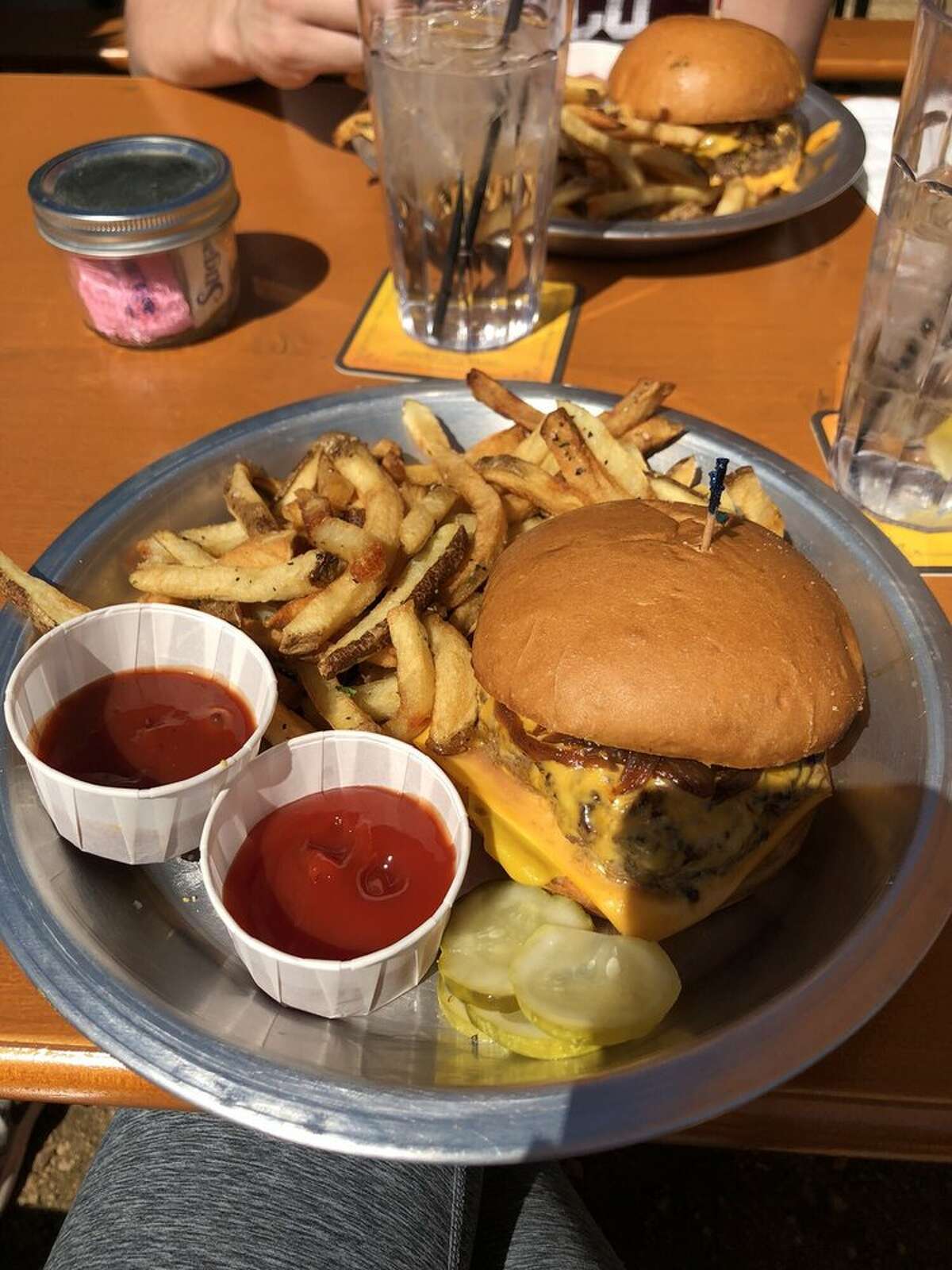 20of38
Truck Yard 
Where: 2118 Lamar
Find the Ferris wheel and follow it to this cool indoor-outdoor spot with its beer bar, burgers and live music.
Yelp/McKenzie P.Show MoreShow Less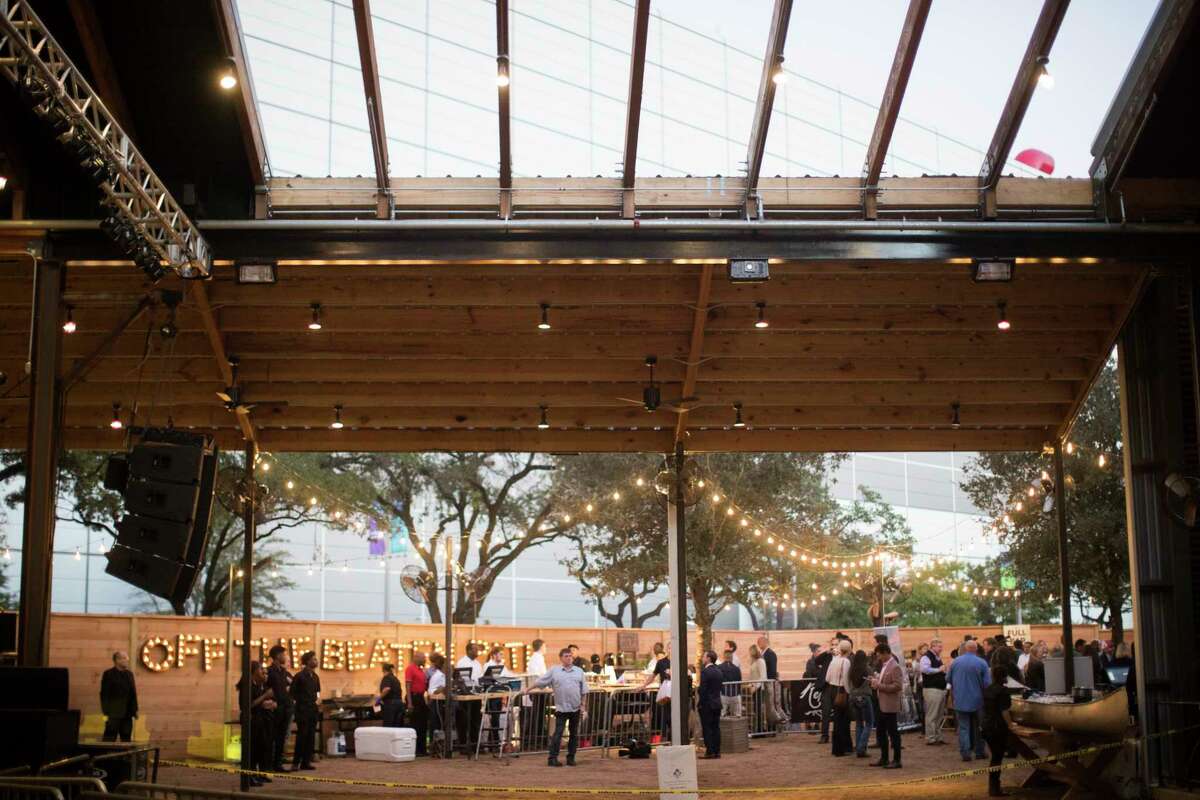 21of38
The Rustic
Where: 1836 Polk
Go for the burgers, stay for the live country music at this small Texas chain which last year opened its first Houston location.
Marie D. De Jesús/Staff photographerShow MoreShow Less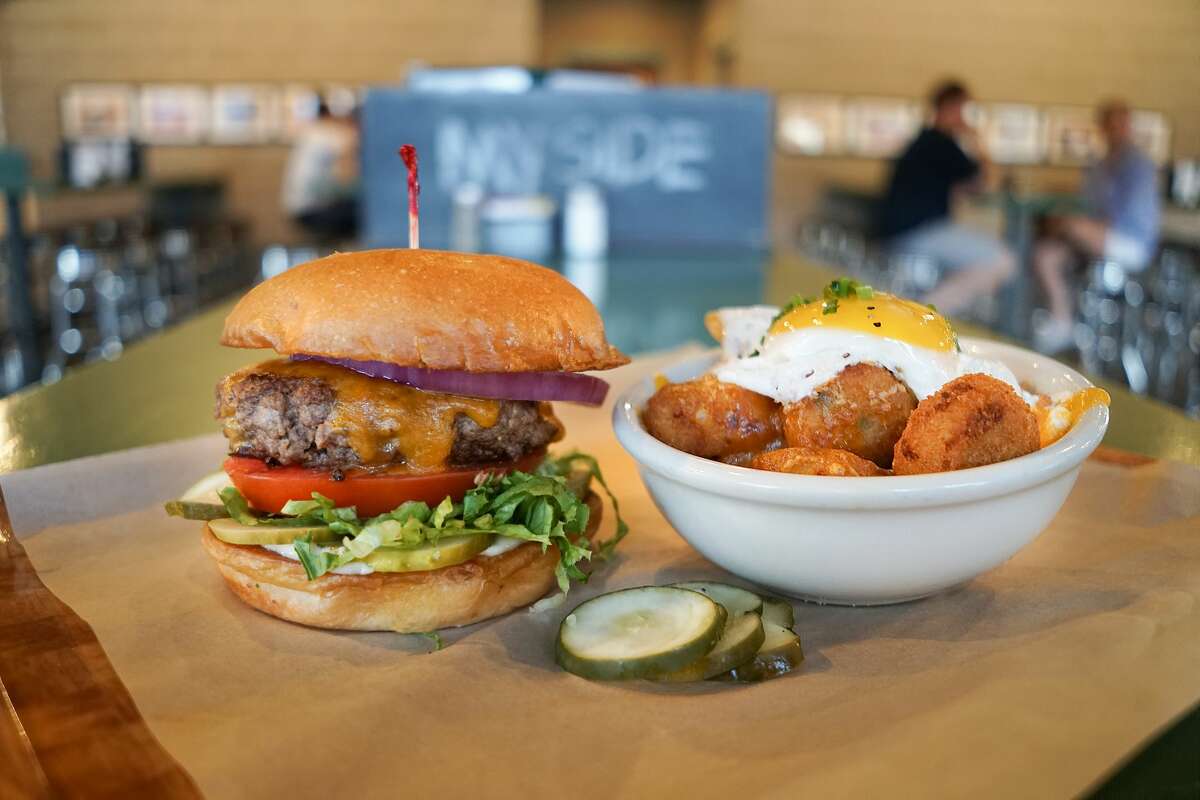 22of38
Rodeo Goat
Where: 2105 Dallas
One of Dallas' favorite burgers is now available in Houston's East End.
Rodeo GoatShow MoreShow Less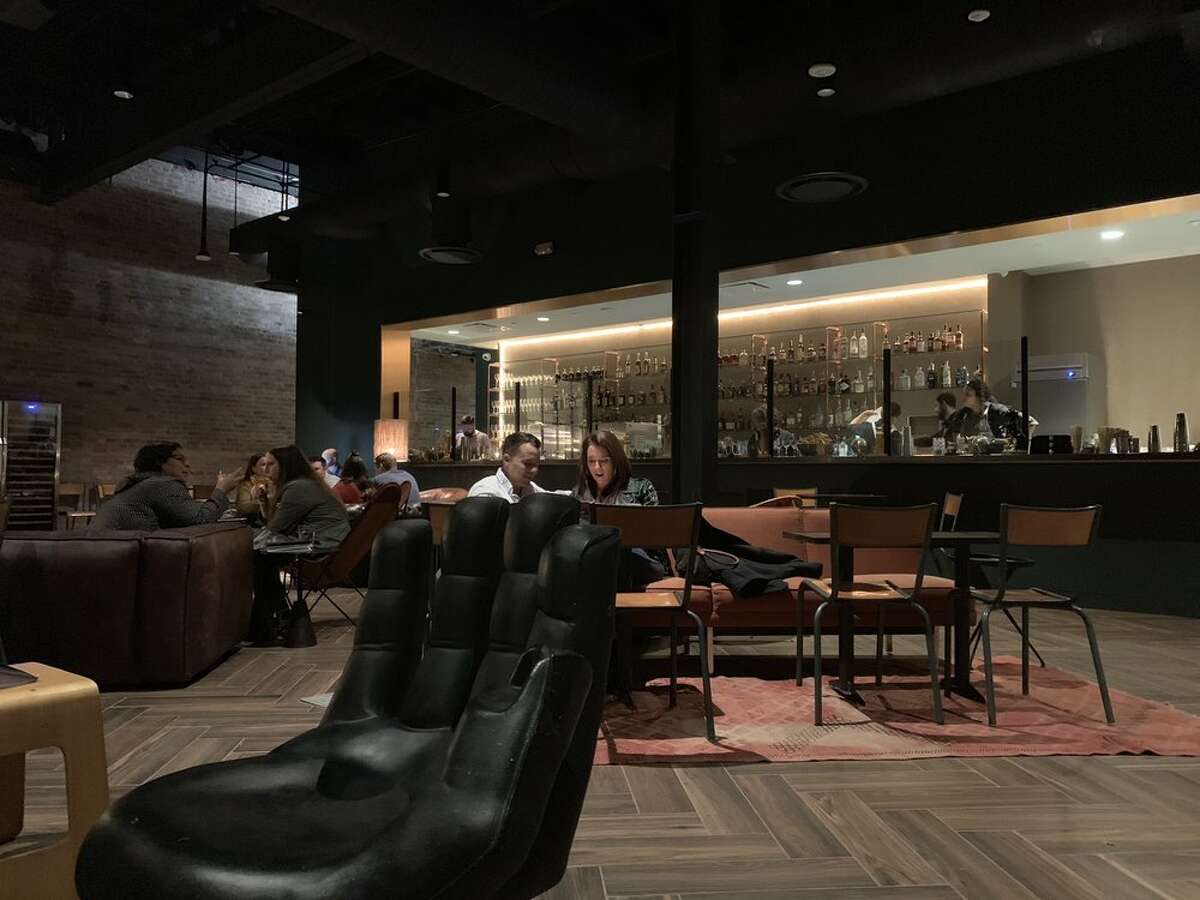 23of38
Miss Carousel (East End)
Where: 1201 St. Emanuel
Craft cocktail bar situated immediately next to sibling establishments Vinny's and Indianola.
Yelp/Nitin G.Show MoreShow Less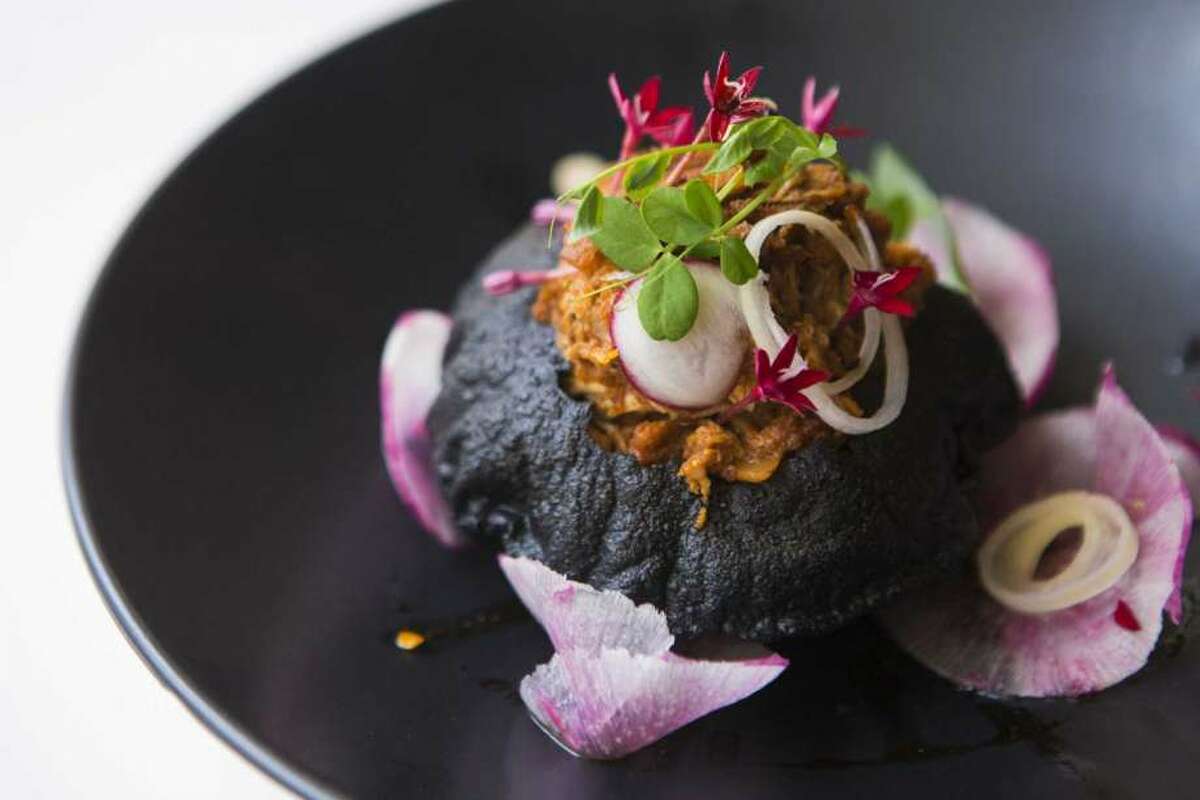 24of38
Xochi
Where: 1777 Walker
This award-winning restaurant from James Bear Award winner chef Hugo Ortega focuses on housemade dishes from the Oaxacan region of Mexico.
Houston ChronicleShow MoreShow Less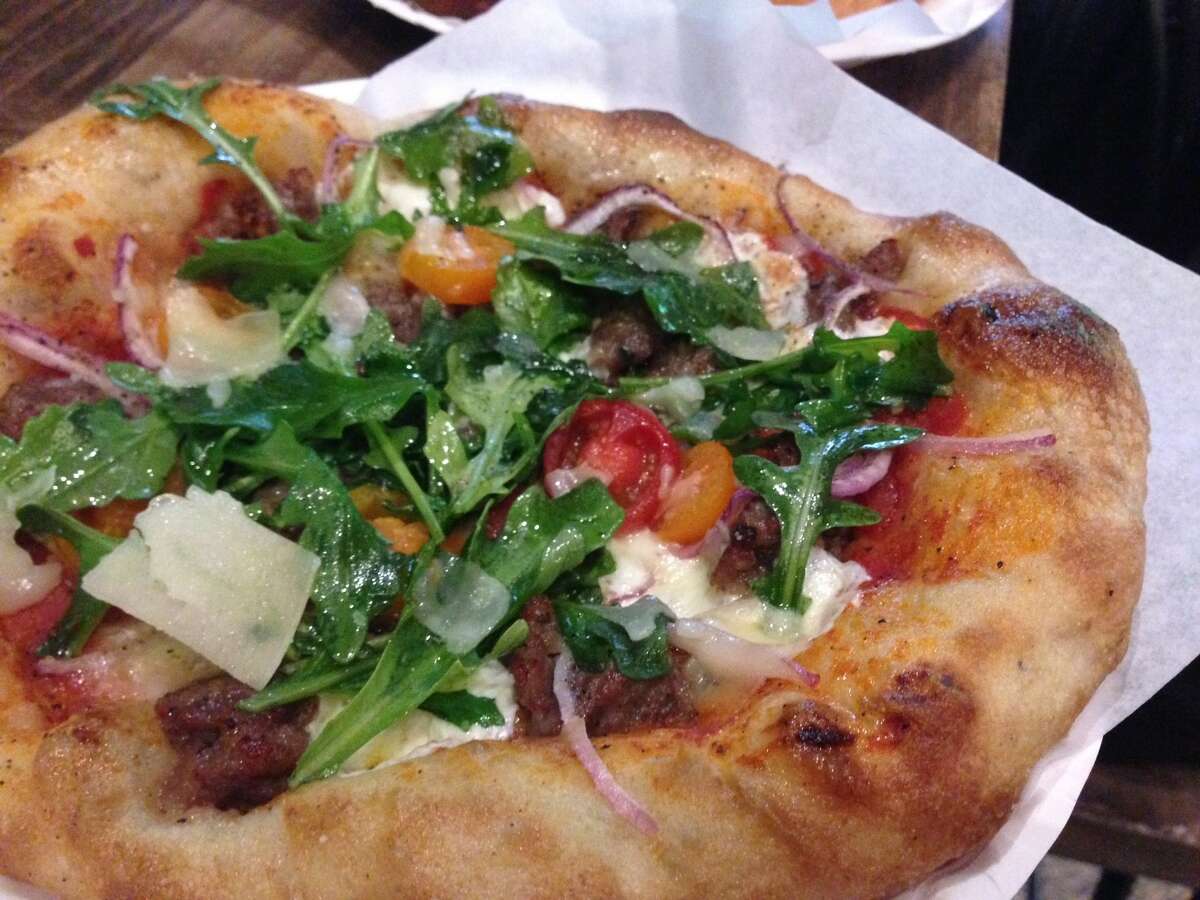 25of38
Conservatory
Where: 1010 Prairie
The original downtown food court still operates underground, offering a sampling of all your cravings, from BBQ to beer.
Greg MoragoShow MoreShow Less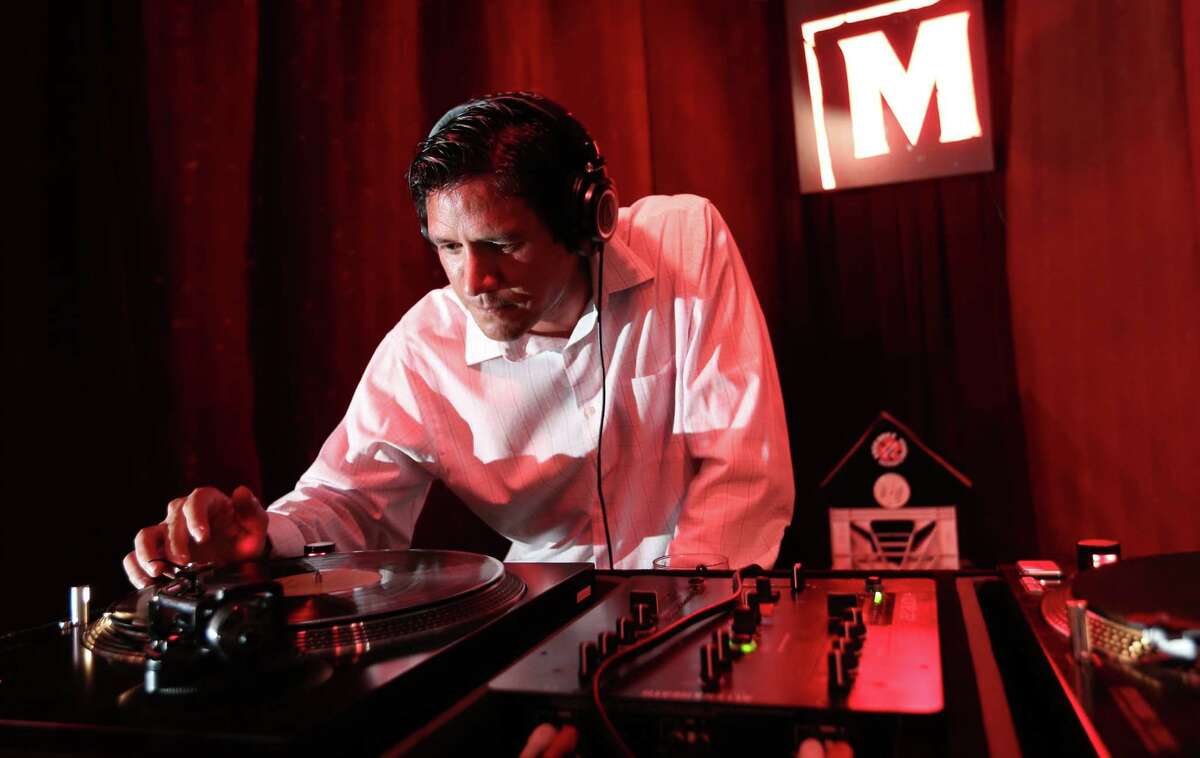 26of38
MKT Bar
Where: 1001 Austin St.
Under Phoenicia: this laidback restaurant always has great music on offer, as well as beer flights and an international menu.
Jon Shapley/Houston ChronicleShow MoreShow Less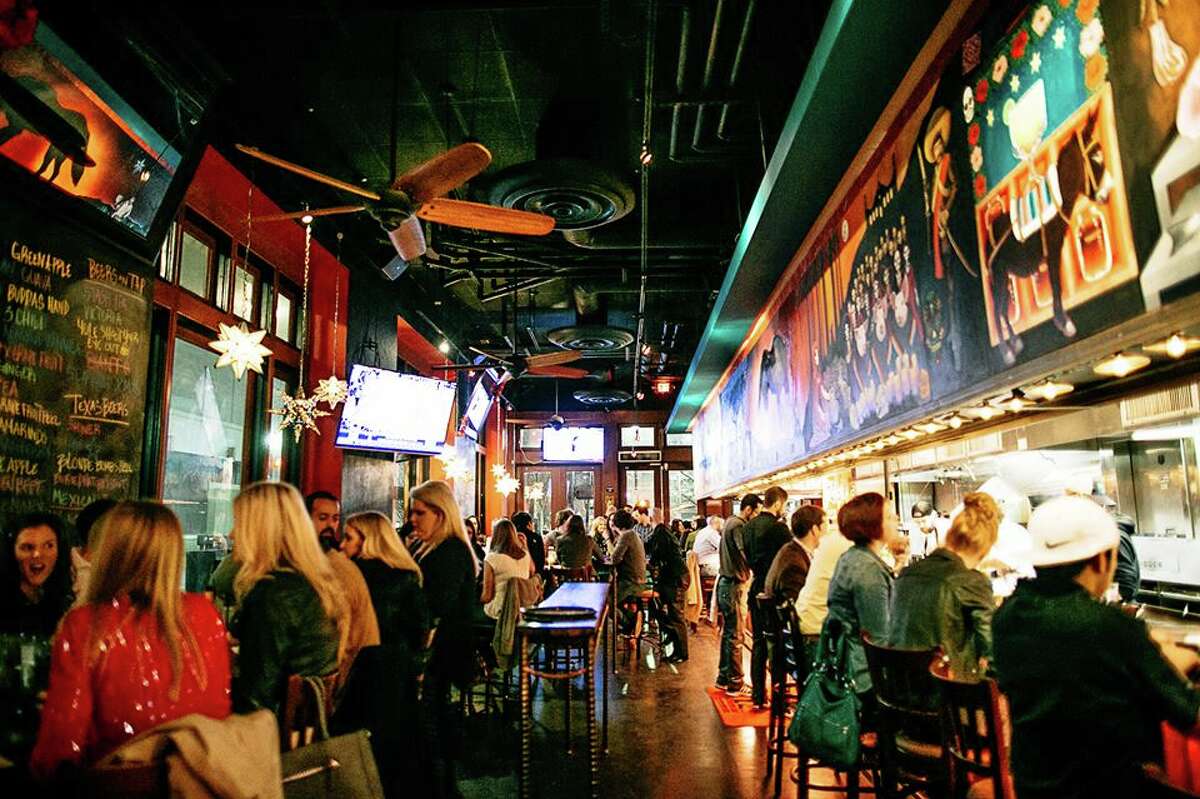 27of38
El Big Bad 
Where: 419 Travis
An expansive wrap-around second-floor balcony offers patrons a great downtown view along with their innovative tacos and infused-tequila margaritas.
El Big BadShow MoreShow Less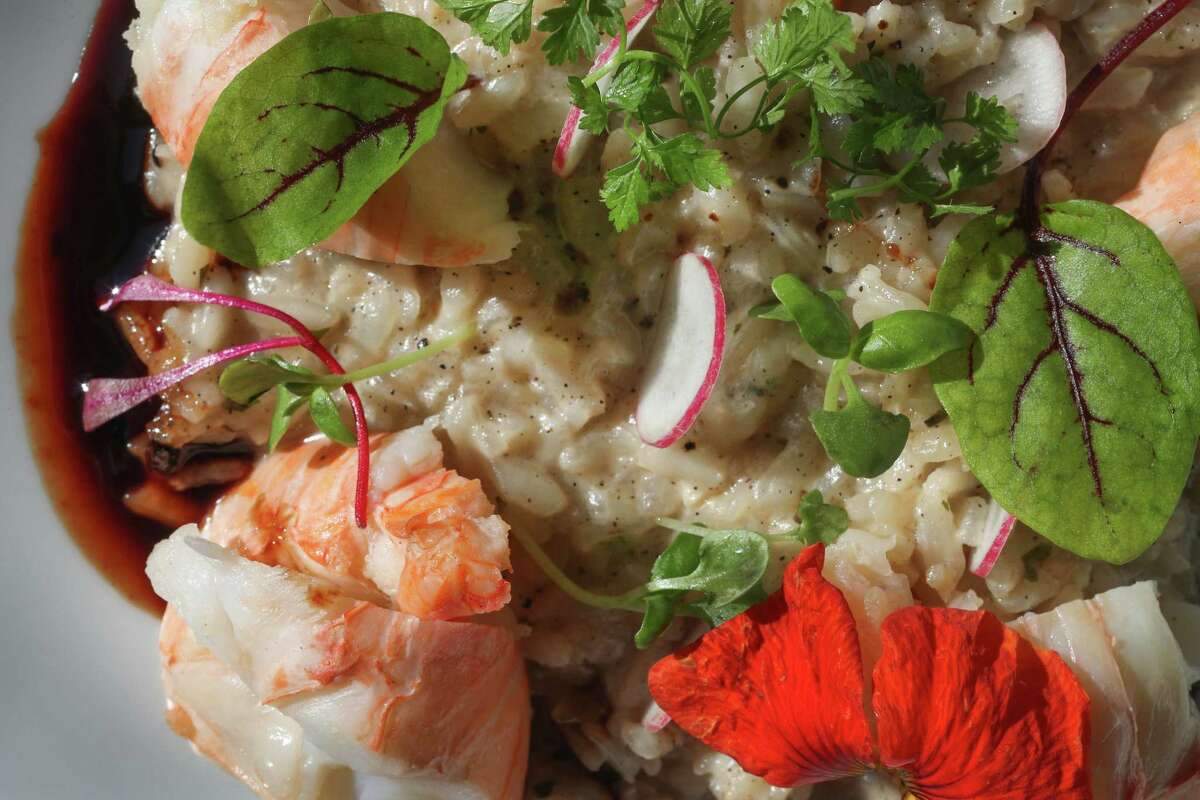 28of38
Osso & Kristalla
Where: 1515 Texas Ave.
Fine dining spot next to sibling establishment Potente.
Steve Gonzales/StaffShow MoreShow Less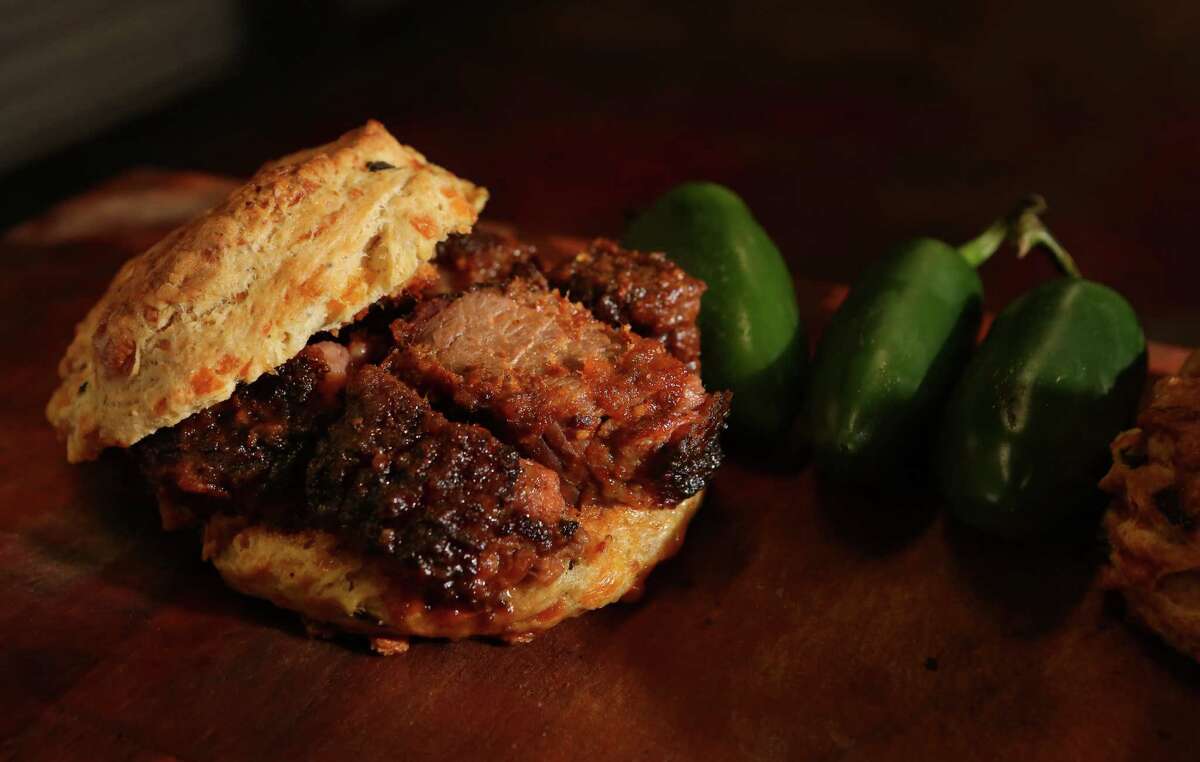 29of38
Jackson Street BBQ
Where: 209 Jackson
Two words: sausage kolache. Try them at the restaurants or its commissary space at Minute Maid Park.
Mayra Beltran/StaffShow MoreShow Less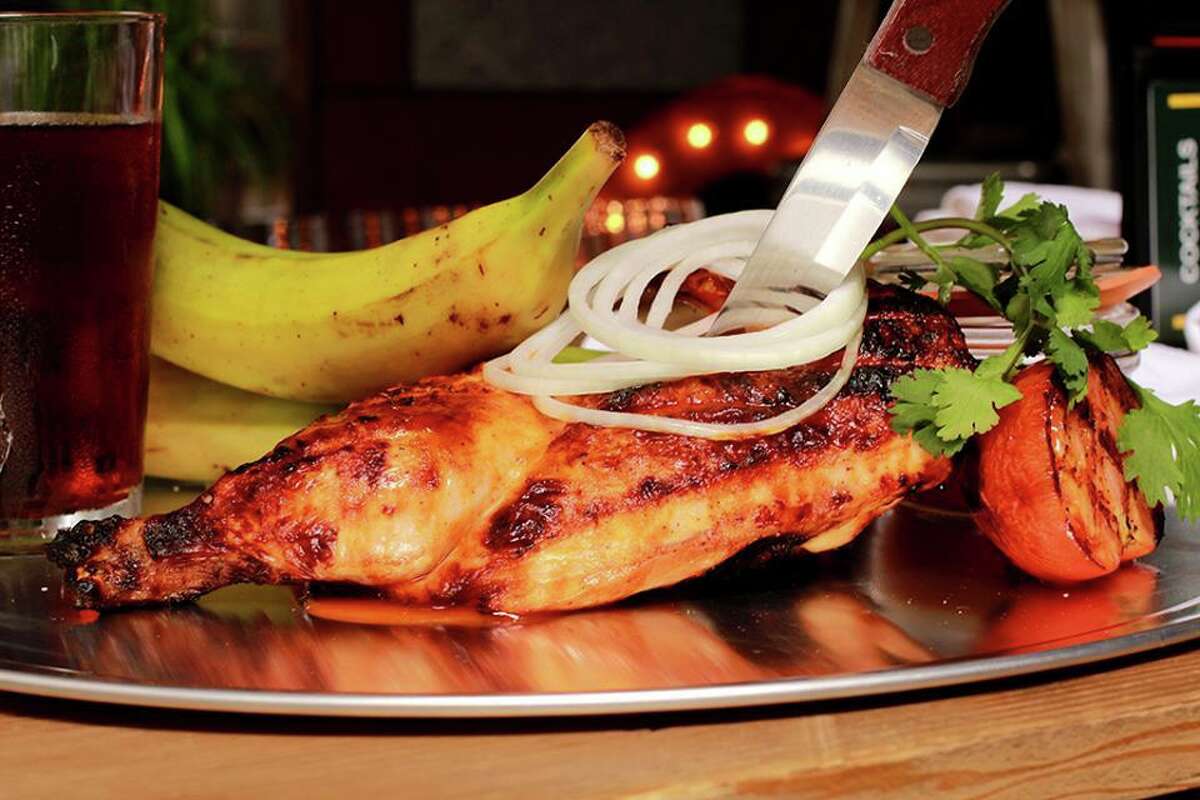 30of38
BirdDog Saint
Where: 711 Main
There's not more South African food at this spot, where The Springbok once stood, but there's still plenty of locally produced craft beer. 
Courtesy photo / FacebookShow MoreShow Less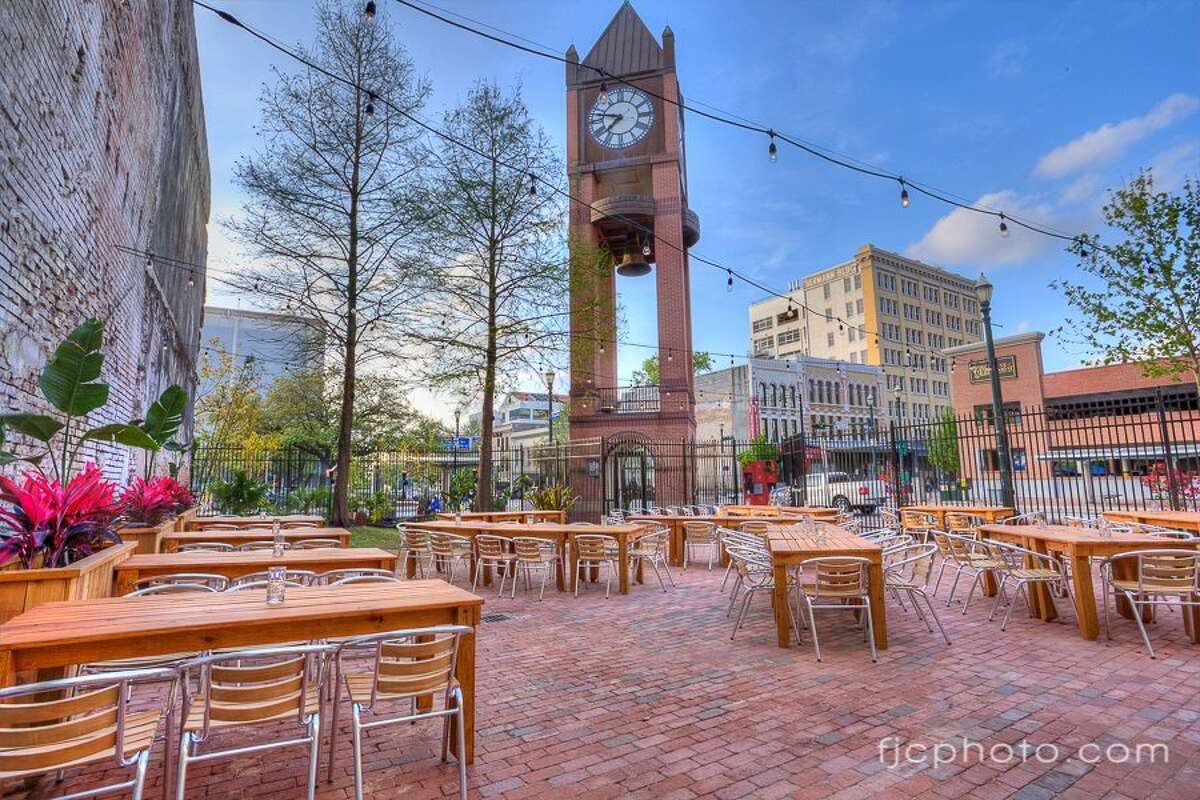 31of38
Batanga 
Where: 908 Congress Ave.
Enjoy the spacious outdoor patio at this South American tapas restaurant. 
 Show MoreShow Less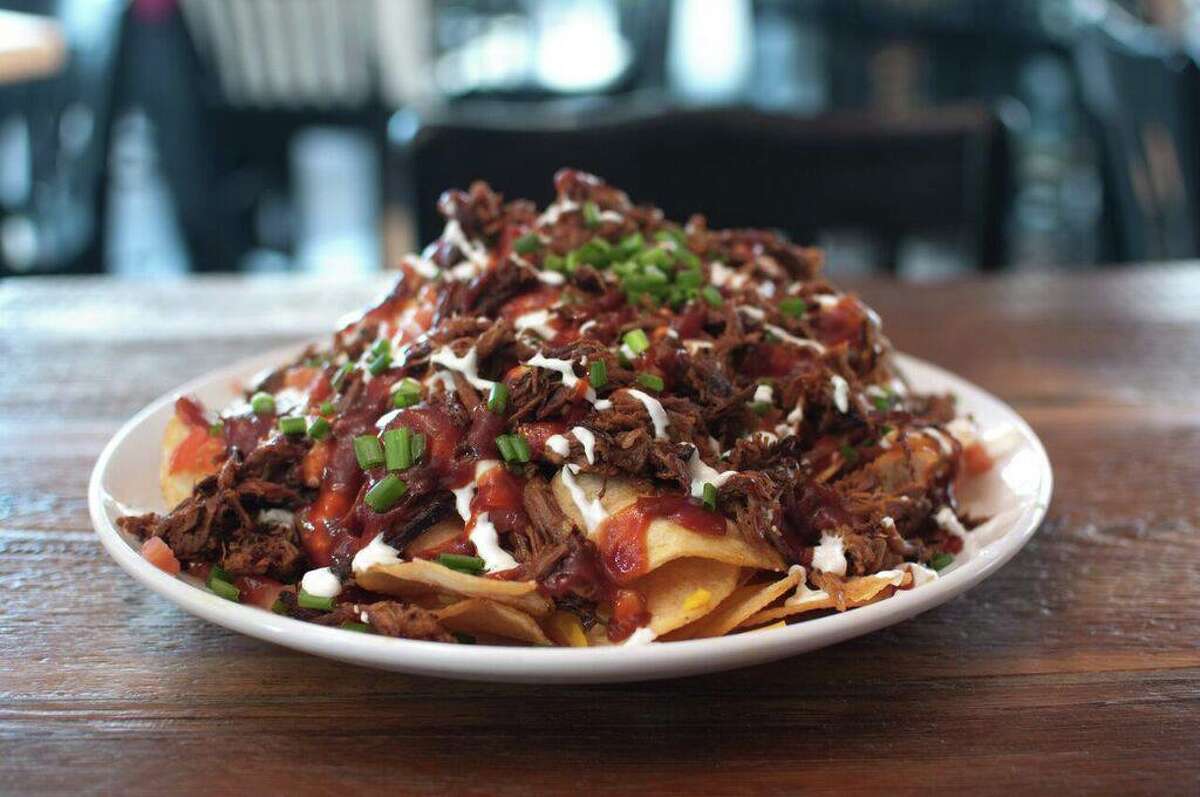 32of38
The Moonshiners Southern Table + Bar 
Where: 1000 Prairie
This Southern fare destination has a wide variety of whiskey on the menu. 
FacebookShow MoreShow Less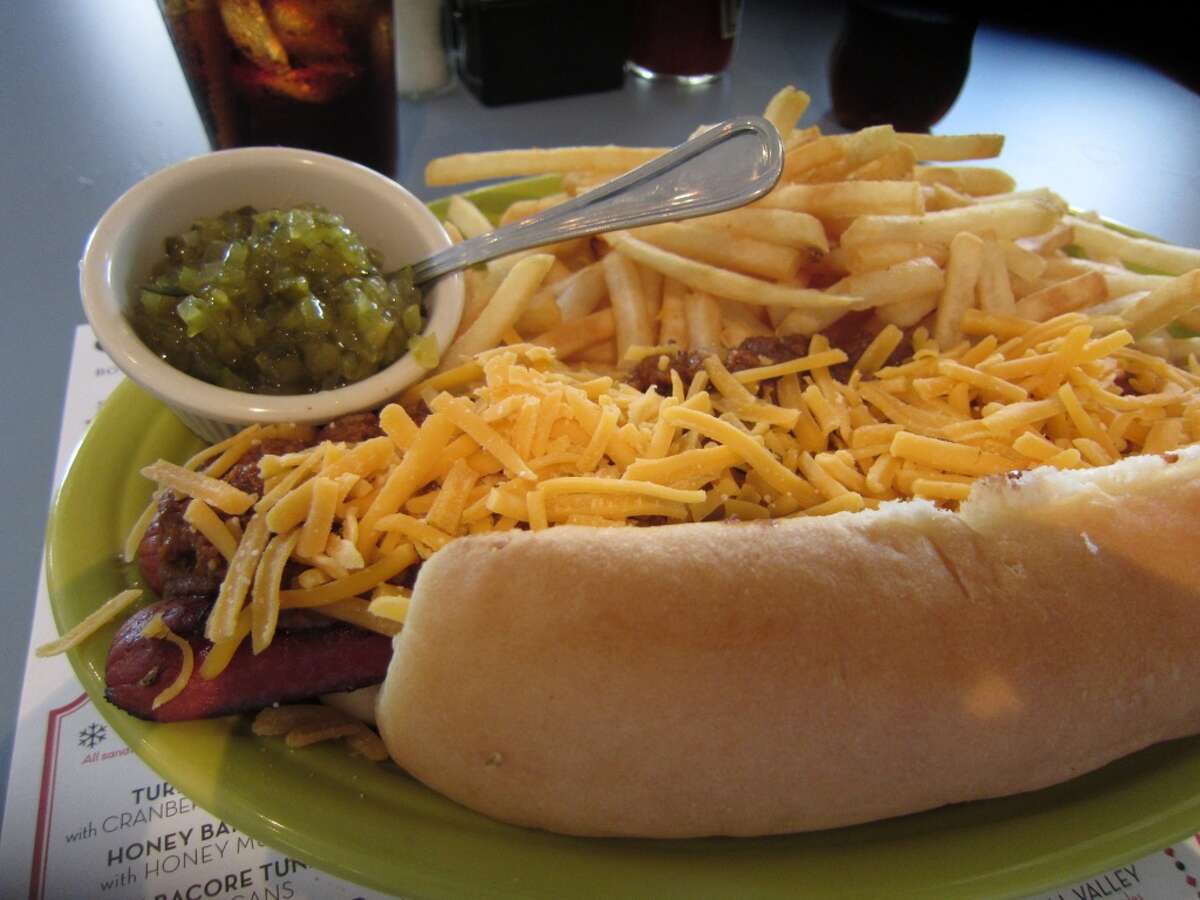 33of38
Barnaby's Cafe
Where: 801 Congress
Whether you want a steak or a salad: this longtime local favorite has your lunch order ready quick. 
Syd Kearney/Houston ChronicleShow MoreShow Less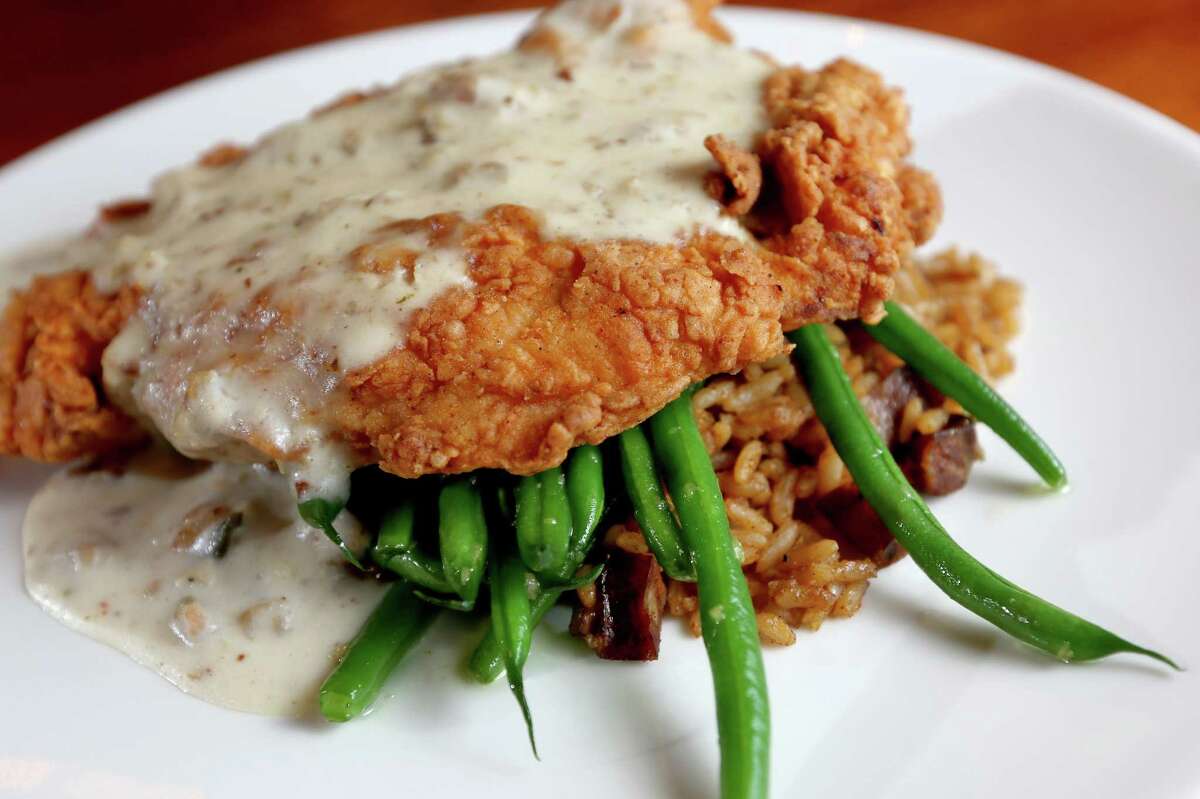 34of38
Hearsay 
Where: 1515 Dallas
Cocktails in a chandelier-illuminated setting combine with chicken-fried steak at this pretty, low-key spot. 
Gary Coronado/StaffShow MoreShow Less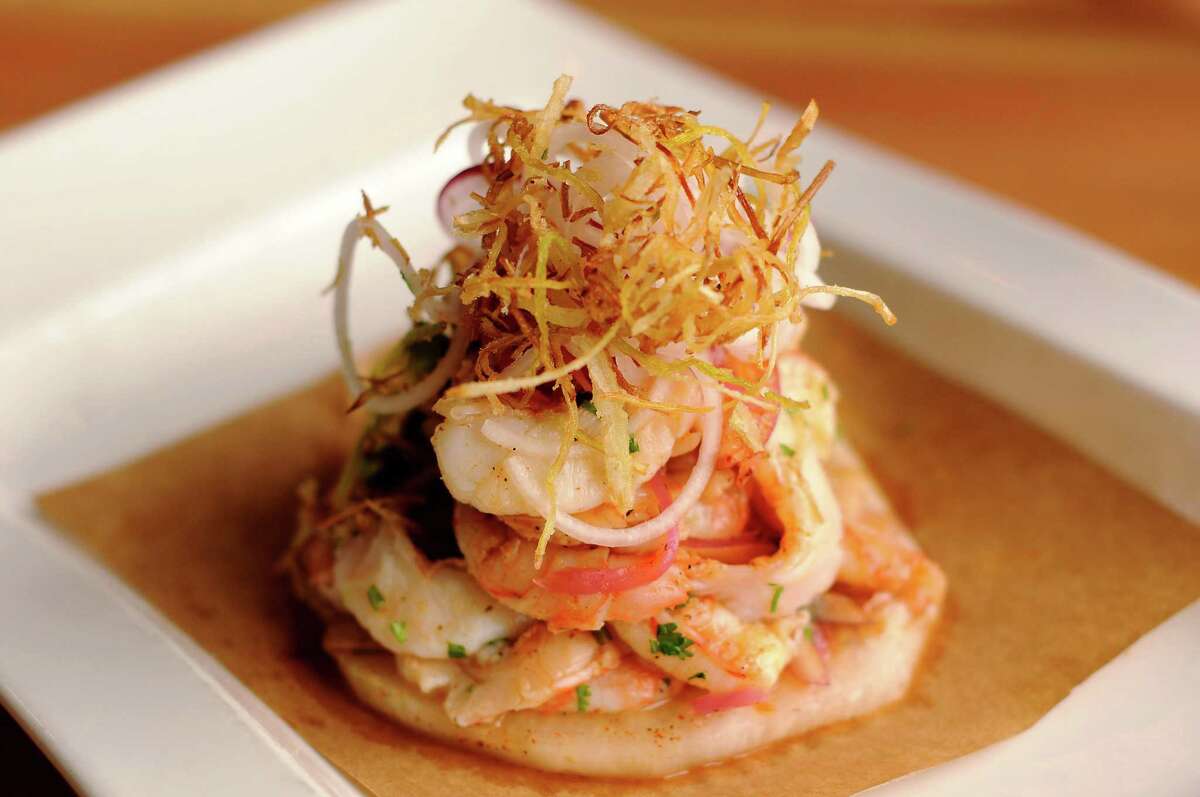 35of38
La Fisheria 
Where: 213 Milam
Fresh seafood prepared in a variety of ways, with a Mexican twist.
Dave Rossman/FreelanceShow MoreShow Less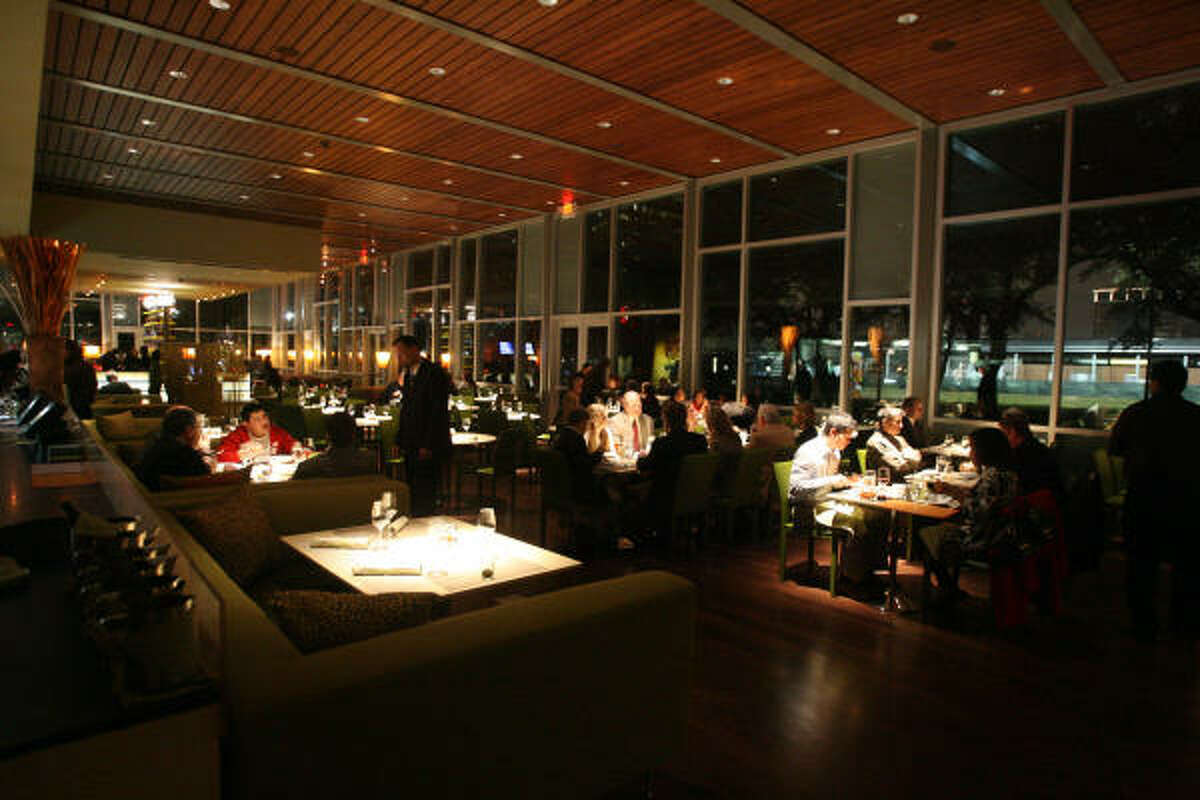 36of38
The Grove
Where: 1611 Lamar
A view of Discovery Green enhances any meal or happy hour at this glass-wall-enclosed space. 
Bill Olive/For the ChronicleShow MoreShow Less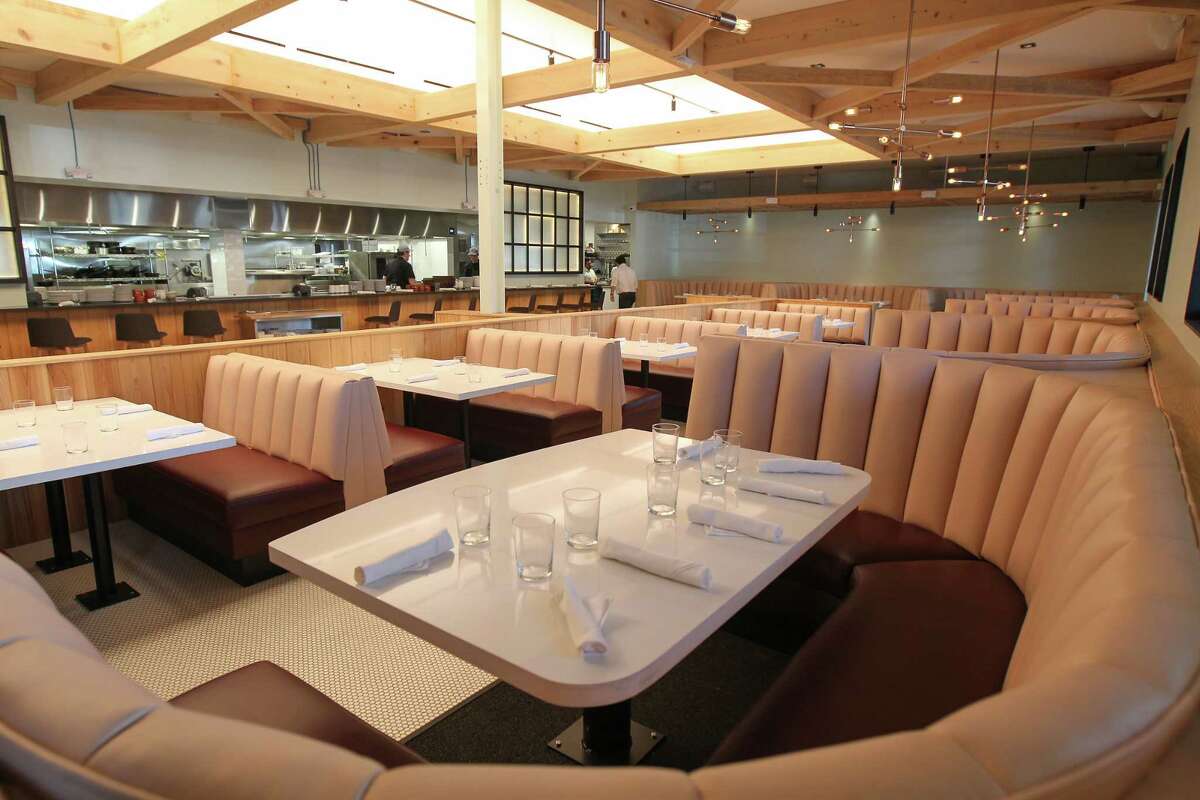 37of38
Indianola (East End)
Where: 1201 St. Emanuel
Craft cocktail bar situated immediately next to sibling establishments Vinny's and Miss Carousel.
Steve Gonzales/Staff photographerShow MoreShow Less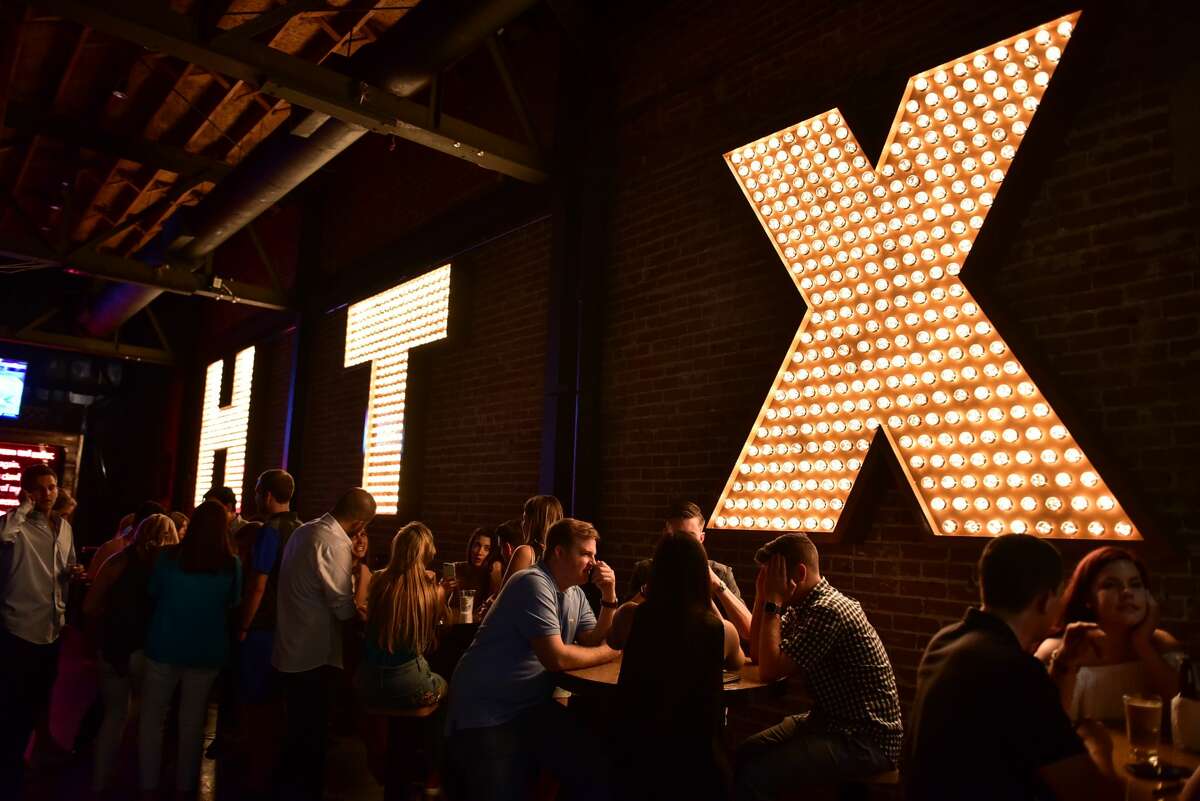 38of38
Bovine & Barley 
Where: 416 Main St.
As the name implies, beef and beer feature prominently here. 
Jamaal Ellis/For the Chronicle, Jamaal Ellis for the Houston ChronicleShow MoreShow Less
The mall food court is back! This time, with chef-driven food and small-batch microbrews.
Houston's downtown food-hall craze has only grown since the launch of Conservatory, 1010 Prairie, in 2016. Finn Hall, 712 Main, is the latest debut, a sprawling shared space which houses Dish Society, Goode Co. Taqueria, Craft Burger, Amaya Coffee, Low Tide, Mala Sichuan and a slate of other establishments. Like Conservatory, this destination offers the bustling downtown crowd a place for coffee, lunch and after-work happy hour.
>>>See where to eat in downtown Houston in the gallery above. 
Other food halls are still expected to open downtown later this year. Bravery Chef Hall, which was supposed to open last summer, will differentiate itself from similar concepts by focusing on its chef-driven fare. When Lyric Market, another food hall, opens at 411 Smith this year, it will offer Houstonians a place to dine with an indoor-outdoor view of downtown. A 4,000-square-foot terrace will offer the ultimate al-fresco urban dining.
CITY LIVING: Get the latest on the Houston lifestyle at HoustonChronicle.com. 
The owners of Bravery Chef Hall and Conservatory have another ace up their sleeves: Railway Heights is expected to open at 8200 Washington Ave. sometime this year. It will also be a place for Houstonians to visit and choose from a number of different cuisines, but this one will be at Washington Corridor.
Apart from those mega-food-malls, Houston's familiar favorites still remain around the city center: Hubcap Grill's original location,  Huynh Restaurant and Treebeards. As for newer local spots, La Calle Tacos & Tortas is relatively new downtown but has already generated a loyal clientele, from weekday at lunch to late-night weekends.
NEWS WHEN YOU NEED IT: Text CHRON to 77453 to receive breaking news alerts by text message | Sign up for breaking news alerts delivered to your email here.