As the world grappled with a pandemic, Tempo innovatively launched its first Level-designed offering, the 'study time' – a state-of-the-art home weight training platform that offers immersive, real-time coaching from world-class trainers via innovative room-scale 3D spatial mapping technology.
Level is a female-led industrial studio that specializes in the design of user-centric hardware, distilling complex new technologies into intuitive products that improve life and stand the test of time.
"When Tempo came to us to envision their next product line, it was the concept of 'living at home' that was put forward.
We've focused on developing consistent elements across the range – clean geometry, contoured silhouettes, a grounded attitude, and consistent, complementary colours, materials and finishes. This basis has shaped the Tempo product family!" says Ebene.
The Tempo product suite skillfully offers six key hardware products in addition to the original Tempo Studio.
© Level for tempo
First up, the Bench is a professional workout bench with an effortlessly adjustable backrest that can withstand a 500-pound squat and folds flat for easy storage.
Collapsible into a shape that can be stored like a pair of skis, the Squat Rack's A-frame stance and minimal profile tilt towards an almost symmetrical shape.
Targeted at heavy lifters, the weight storage includes optional 25lb and 45lb weight plates.
Kettlebell has been tested and refined to be easy on hands big and small, the handle's soft, controlled profile is designed for seamless comfort and sets a unique icon for the object.
In addition, the Weight Collars focuses on a clean, round shape. By adapting the mechanism, Level developed an easy opening and closing function with a hinge that offers enough space to put on and take off the collar.
Finally, the Tempo Move is an alternative to Tempo's original Studio. The Move uses your iPhone to record workouts and connects directly to the TV.
"In just two years, Tempo has become an absolute breakthrough in the home fitness category because of consumer choice," adds Level.
© Level for tempo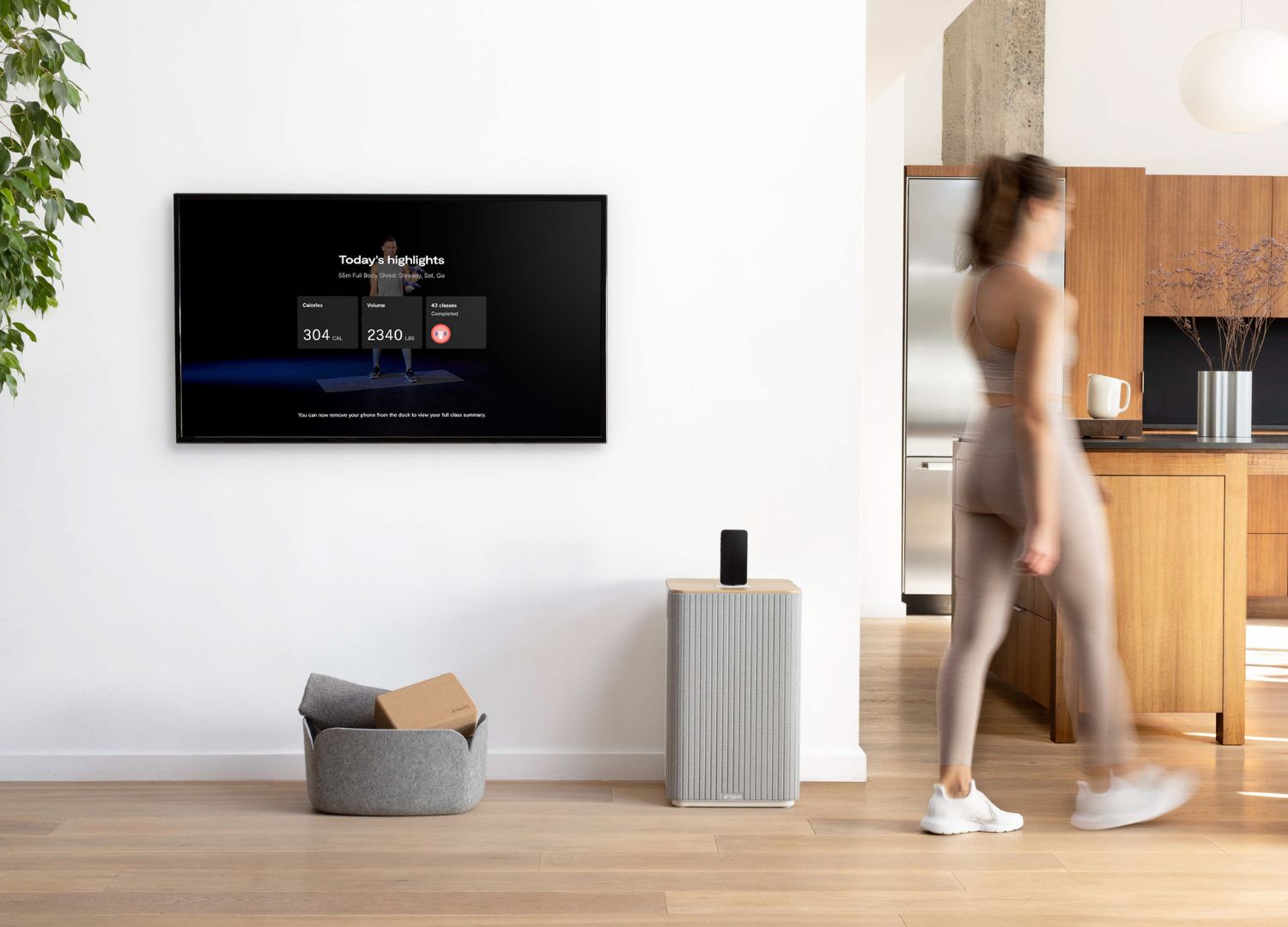 © Level for tempo