KENNEWICK, Wash. –
The Kadlec Tri-Cities Cancer Center provides comprehensive care for a variety of services for people on their cancer journey.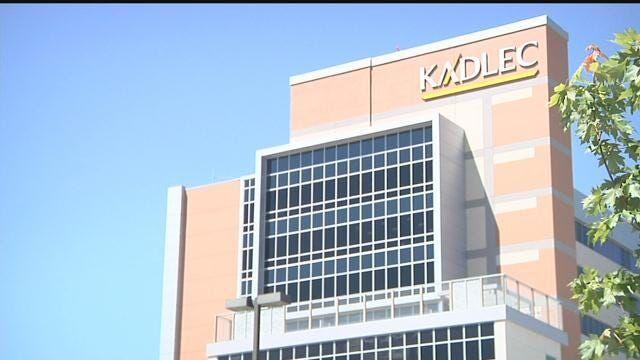 The TCCC services are listed below:
Nurse Navigation: We have a team of five Disease Specific Nursing Navigators plus one Survivorship Nurse Navigator. We try to meet our patients as soon as possible after they receive a diagnosis. The news that you have cancer can be overwhelming, and our navigators help patients navigate by providing education, support and assistance in coordinating their care. Our patients find that navigation gives them confidence and a better understanding of the steps involved in their treatment. So often there is fear of the unknown and navigation helps minimize that fear.
Social worker: We have two social workers who support our patients with their psychosocial needs. They work to remove supply barriers and are able to connect them to resources. If patients come from further away, for example, they can help with transport aids. They are very familiar with the various resources available to our patients in our community.
nutritionist: Our Registered Oncology Nutritionist specializes in assisting patients with nutritional issues, helping to provide nutritional advice, sourcing nutritional supplements and coordinating home health care when needed for patients requiring tube feeding etc.
Patient Support Services: This group works with grant programs to help with financial assistance for medication and provides assistance with disability applications, dial-a-ride applications, and other documents that may be needed.
palliative care: Palliative care works in partnership with our oncology team to improve the quality of life for our cancer patients, particularly those patients who may be struggling with pain and coping issues.
genetics: Our genetic counselor supports patients at risk of or affected by genetic diseases associated with cancer.
research: We participate in numerous clinical studies that we can offer to our patients.
TC Cancer Center Foundation: This is a robust program that supports our patients through the generous support of the community. Throughout the year, they host community events, support cancer prevention activities, and offer a variety of support programs to our patients, from financial assistance to meals. You will work alongside our navigation team to find new and creative ways to support our patients.
Resource Center: We have educational materials on the different facets of cancer, from information specific to the disease to how to talk to children about a cancer diagnosis. We also have supplies that are helpful for patients such as wigs, hats, blankets, etc.
support groups: We have several support groups available to give patients the opportunity to meet with others who have the same diagnosis. Due to COVID our support groups have met virtually, but we hope to be able to offer face-to-face meetings again soon. We are also working on developing a program for children of cancer patients, which we hope to start later this year.
Naturopathic Clinic: This is an integrative therapy program for oncology patients undergoing treatment to minimize side effects and fatigue and promote recovery.
accreditations: We are accredited by several different oncology accreditation bodies. These accreditations reflect the high quality care available here at Kadlec.
· Cancer Commission
· National Rectal Cancer Accreditation Program, just granted and we were the first in Washington
· National Accreditation Program for Breast Cancer
· Quality initiative for oncology practices
· ASTRO (radiation oncology)